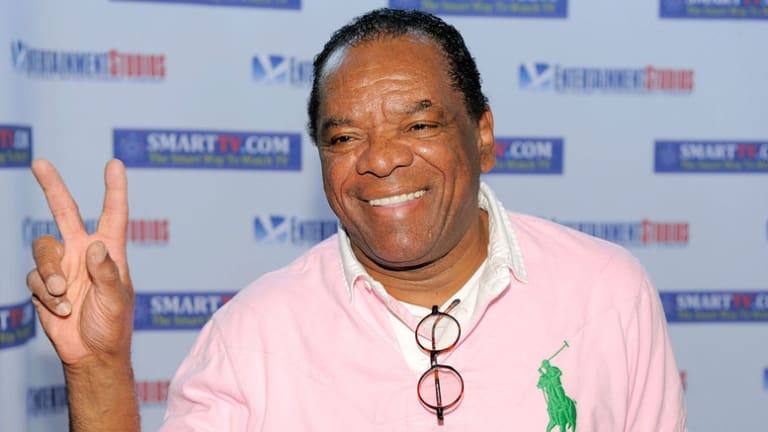 Ice Cube, Marlon Wayans, and More Celebs React to the Death of John Witherspoon
RIP, Pops! You were a fixture in Hollywood and your comedy, smile, and "bang, bang, bang" antics will be missed.
When John Witherspoon appeared on a screen, there were laughs to be had. The actor-comedian's career spanned decades, with his most memorable roles being Willie Jones the dog catcher in the Friday franchise, Granddad in The Boondocks, and John "Pops" Williams in The Wayans Bros. The man stayed with a job, and worked with many young and seasoned actors, directors, and producers in Hollywood. Having impacted many lives, many by simply making them laugh, Witherspoon's sudden death at his Sherman Oaks home at age 77 came as a shock.
"It is with deepest sorrow that we can confirm our beloved husband and father, John Witherspoon, one of the hardest working men in show business, died today at his home in Sherman Oaks at the age of 77," said Witherspoon's family in a statement to Deadline. "He is survived by his wife Angela, and his sons JD, Alexander, and a large family. We are all in shock, please give us a minute for a moment in privacy and we will celebrate his life and his work together. John used to say 'I'm no big deal', but he was huge deal to us."
While affording the Witherspoon family privacy, several celebrities and notables, including Witherspoon's co-stars Ice Cube, Regina King, and Marlon Wayans, expressed their condolences on social media.