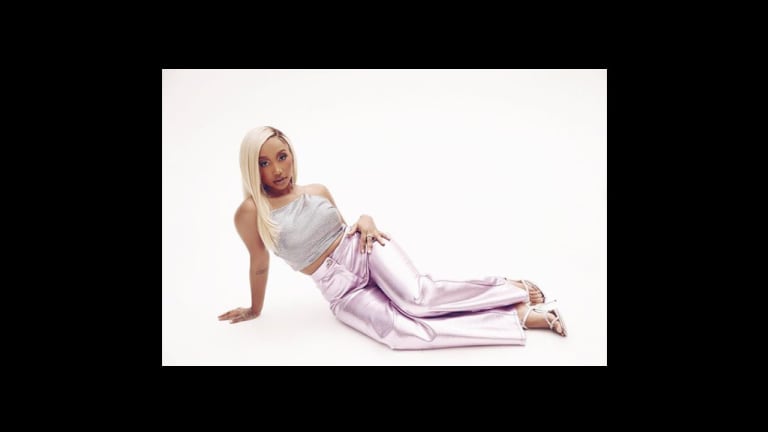 Heard on the Street: Zonnique on T.I.'s Double Standard for Daughters Vs. Sons
Zonnique Pullins says even mom Tiny has called out dad T.I. for his double standard for his daughters versus his sons.
"Now that I'm a little older it's gotten a little better for me. But he is definitely super overprotective. I just hope that Heiress doesn't get it is as bad as me and Deyjah. I always think that, like Heiress is going to have it the worst."
"My mom will always argue, like, 'You don't care that the boys go on dates. You let their girlfriends come over.' You know we meet their girlfriends, it's all cool it's like a regular thing. But you know, if I'm in a relationship and I bring my boyfriend over, the whole family has to talk to him. He has to go outside with pops and have these hour long conversations."
"You know, this relationship [with rapper Bandhunta Izzy] is my most serious relationship, like I actually live with my boyfriend now and stuff like that. And both my parents actually seem to really like my boyfriend. But Pops still pretty much does the same thing. He still has to take him outside to talk for an hour or whatever. But I feel like my boyfriend now is kind of like his match. I feel like he sees a lot of his younger self in my boyfriend. So, even though he likes him, like he's kind of always watching him with the side eye."
— Zonnique Pullins, Tameka "Tiny" Harris and T.I.'s daughter, details her father's overprotection for his daughters and the double standard he has set up for his daughters versus his sons, in an interview with Hollywood Life. You may remember T.I. revealing last year on the podcast Ladies Like Us that he has his 18-year-old daughter Deyjah's hymen checked yearly by a gynecologist to ensure she's still a virgin, even though he's aware there are multiple ways a hymen can break, besides sexual intercourse. On the upcoming season of T.I. & Tiny: Friends & Family Hustle, expect to see Zonnique build her music career and release two new singles from her second album. You'll have to wait, however, until after the quarantine to see the accompanying music videos that haven't been shot yet.