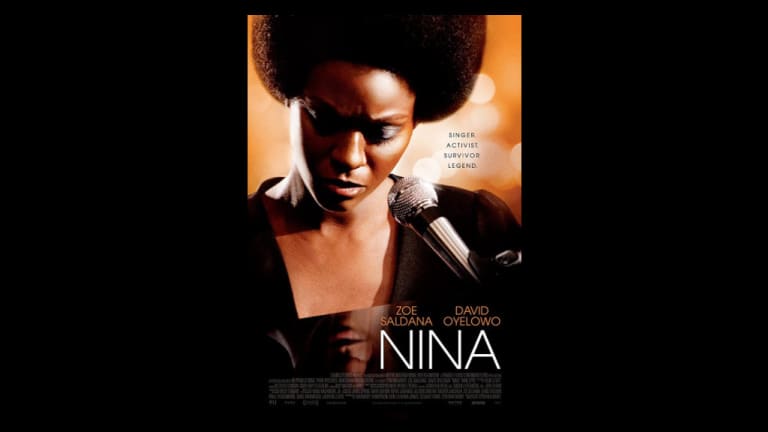 Heard on the Street: Zoe Saldana Apologizes for Playing Nina Simone in Blackface
Zoe Saldana has finally realized and acknowledged the error in taking on the role of Nina Simone for 2016's Nina biopic.
"I should have never played Nina. I should have done everything in my power with the leverage that I had 10 years ago, which was a different leverage, but it was leverage nonetheless. I should have tried everything in my power to cast a Black woman to play an exceptionally perfect Black woman. … I thought back then that I had the permission because I was a Black woman. And I am. But It was Nina Simone and Nina had a life and she had a journey that should have been and should be honored to the most specific detail because she was a specifically detailed individual. … With that said I'm sorry. I'm so sorry because I love her music."
— Zoe Saldana apologizes for playing Nina Simone in 2016's Nina, during an IG Live interview with Pose co-creator and executive producer Steven Canals about their experiences as Afro-Latinxs in the entertainment industry, for outlet Bese. As you'll remember, Simone's daughter and other supporters were staunchly against Saldana playing the late singer, pianist, and activist while wearing blackface, a kinky wig, and a prosthetic nose. The topic of the role came up when Saldana and Canals addressed colorism and how Hollywood and the media often erase dark-skinned women by whitewashing them and/or downplaying their impact. Saldana said during the Live that Nina "deserved better" than her portrayal, but during promotion for the biopic, Saldana defended playing the role to Allure, "There's no one way to be [B]lack. I'm [B]lack the way I know how to be. You have no idea who I am. I am [B]lack. I'm raising [B]lack men. Don't you ever think you can look at me and address me with such disdain."