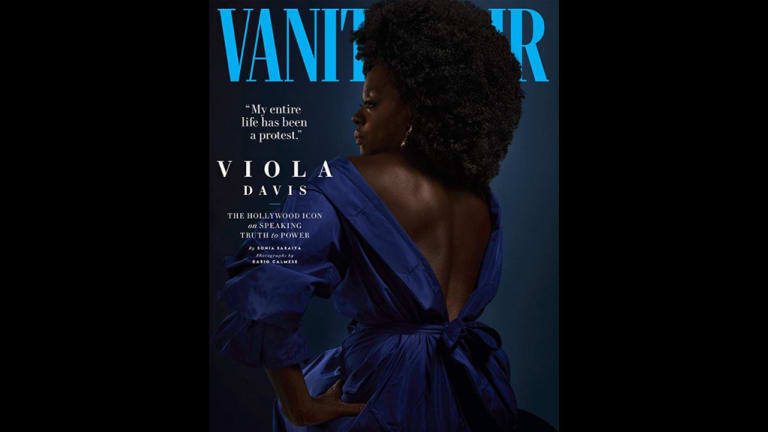 Heard on the Street: Viola Davis Regrets Doing 'The Help'
Viola Davis says she feels like she betrayed herself and her people by appearing in The Help.
"Not a lot of narratives are also invested in our humanity. They're invested in the idea of what it means to be Black, but … it's catering to the white audience ... There's a part of me that feels like I betrayed myself, and my people, because I was in a movie that wasn't ready to [tell the whole truth]."
— Viola Davis explains why she regrets being in 2011's The Help in a cover profile by writer Sonia Saraiya for Vanity Fair's July/August 2020 issue, titled "Viola Davis: 'My Entire Life Has Been a Protest'." Davis earned an Oscar nomination for her portrayal of maid Aibileen Clark in The Help, which was based on Kathryn Stockett's 2009 debut novel of the same title. Davis also discussed unequal pay as a Black actor and wanting to join the police brutality protests, but being apprehensive because of COVID-19. Dario Calmese shot Davis's cover and the photos accompanying her profile. He is the first Black photographer to shoot a Vanity Fair cover since the magazine was published from 1913 to 1936 and revived in February 1983.
Read Viola Davis's entire Vanity Fair feature here.