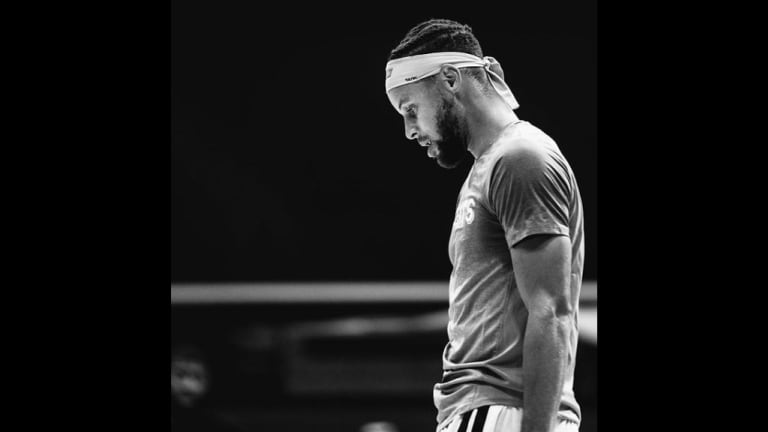 Heard on the Street: Steph Curry's Return to Basketball, Commitment to Warriors
Steph Curry told Tamron Hall he's "excited to get back out on the floor tomorrow."
"I'm excited. Like you said, last year was a little rough. I got to sit on the sidelines and watch the guys down in Orlando play and to start this year, to come back, be healthy, and chase another championship, we're really excited about it. To obviously start in New York is a little different energy, and we're excited. It's a brand new season, there's a lot of different circumstances obviously, so trying to stay safe and make sure the season kind of goes through smoothly, but you know with all of the precautions that we have, basketball's back and I'm excited to get back out on the floor tomorrow."
"I think if you look in NBA history, there's not a lot of guys who have been able to play for multiple years, or double-digit years, with the same team, the same organization and for the same fan base, and win championships and accomplish your goal that way. So with all that we have accomplished, I think there's obviously a lot more left in the tank. And so I'm not talking retirement anytime soon ... This league is crazy, there's a lot of change, but I think for me to be able to play for one organization my whole career, that's definitely a goal and I'm excited about it."
— Steph Curry chats with Tamron Hall about returning to playing basketball after his torn Achilles injury last year and his commitment to the Golden State Warriors during today's show. Curry and the Warriors will take on the Brooklyn Nets tomorrow, Dec. 22 at 7 p.m. See a clip of Hall's interview with Curry below.