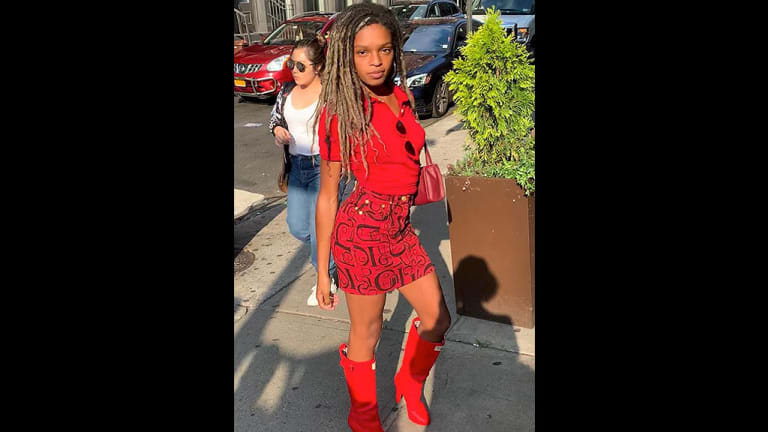 Heard on the Street: Selah Marley Says Mom Lauryn Hill Was Angry, Dad Was Absent
Selah Marley says her traumatic upbringing, which allegedly included beatings from her mother, still affects her.
"I came to the conclusion of how much of my life I've f—d up and how much of me is f—d up simply because my dad [Rohan Marley] just wasn't around. And there's just a void where there should be a person. And it's honestly really hard. Like it's so hard day in and day out. And I feel like this is common in the Black community — not even that I just feel like the things I've done because of the trauma, like the deep trauma. …
"[My mother Lauryn Hill] would spank us to no avail. She was just very angry. So, so, so, so, so, so angry. She was literally not easy to talk to, and then half the time we didn't live with her. I lived with my grandparents half the time … It's crazy, I'm playing this trauma back in my head as I speak to you. …
"And then the threats, the constant threats … That belt man. That's that slave s–t. That was some slavery s–t. All Black parents were on that s–t. …
"Honestly guys, I'm just hurting. I'm actually really hurting. I can't even front like I'm not. And I've been hurting, I think for so much of my life … So much of my life has been me avoiding how much I'm really hurting just from the circumstances. …
"I'm scared to be like them. I'm scared to be like them, bro."
— Selah Marley, the 21-year-old daughter of Lauryn Hill and Rohan Marley, details how her alleged traumatic upbringing still affects her, during a since-deleted, two-hour Instagram Live yesterday, Aug. 10th. Selah said she feels lost because Rohan was absent from her life and that trauma affects the way she relates to her boyfriend, and she has googled what it's like to have a father. Selah also allegedly discussed feeling like she has a split personality disorder because of her father's absence. The model also revealed that she and her four siblings suffered spankings, possibly beatings, from Hill because the singer-rapper was angry about the failed relationship with Rohan. She also says her mother was absent as a result of work commitments, and says she recently confronted her parents during phone calls. Selah also said she finds it difficult to believe in God because her father wasn't around, and struggles with creating discipline and structure and taking accountability, in general, as a result of her upbringing. Even though Selah says she has issues with therapy and the therapeutic process, we hope discussing her trauma will bring her some peace.