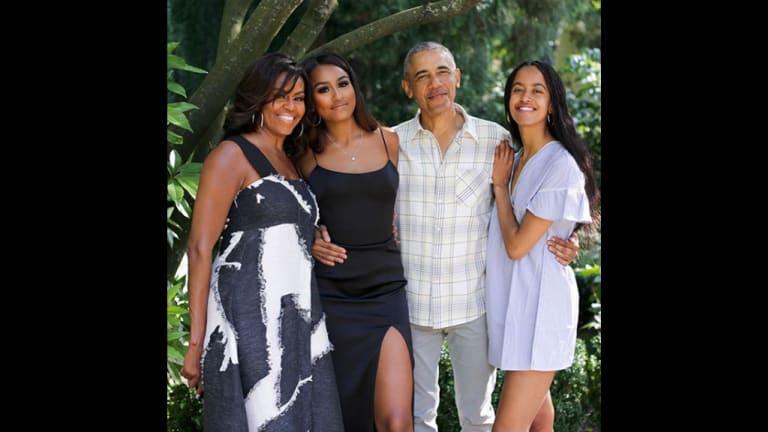 Heard on the Street: Sasha & Malia Obama Give Rare Interview in 'Becoming' Doc
Malia and Sasha Obama give their first interview ever in their mom Michelle Obama's Becoming documentary. Trailer below.
"I'm excited for her to be proud of what she's done. Because I think that that's the most important thing for a human to do, is be proud of themselves."
— Sasha Obama, 18, makes a surprise and extremely rare appearance in her mom Michelle Obama's Netflix documentary Becoming, which focuses on the sold-out book tour for the forever First Lady's memoir of the same title. Malia Obama, 21, also reflects on Michelle's life since moving out of the White House, saying, their mother is "no longer facing that same scrutiny—being able to let all of that leave your mind, creates so much more space."
Not only does Becoming give an up-close-and-personal look into Michelle's life as she embarks on her book tour, it also delivers Malia and Sasha's first interview ever, as the two were raised to ignore "all the craziness around them" during the eight years their father Barack Obama was President of the United States. The were only 10 and 7 years old when their dad was elected, and we only caught glimpses of them exiting Air Force One, appearing at White House events, or posing for official family photos. Becoming will certainly be a treat when it begins streaming on Netflix tomorrow, May 6th.
Take a look at the Becoming trailer below.