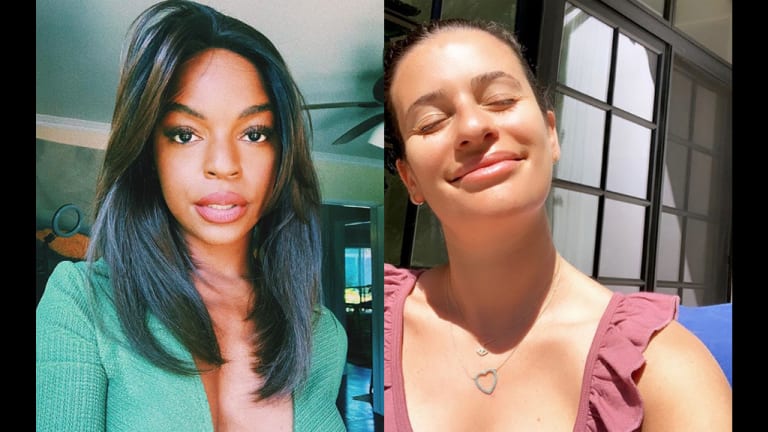 Heard on the Street: Samantha Ware Calls Out Lea Michele for 'Microaggressions'
Samantha Ware claims Lea Michele terrorized her with "traumatic microaggressions" and made Glee set a "living hell."
"LMAO Remember when you made my first television gig a living hell?!?! Cause I'll never forget. I believe you told everyone that if you had the opportunity you would 's--t in my wig!' amongst other traumatic microaggressions that made me question a career in Hollywood."
— Samantha Ware responds to fellow Glee actor Lea Michele's tweet about George Floyd and police brutality, presumably. "George Floyd did not deserve this. This was not an isolated incident and it must end. #BlackLivesMatter," tweeted Michele. In her tweet that was written in all caps, Ware also accuses Michele of terrorizing her during the sixth season of Glee, Ware's first TV role during which she appeared in 11 episodes. Ware's accusations were met with confirmation from other Glee stars and guest stars. Read the initial tweet and the responses below.
Representatives for Ware and Michele didn't respond to Variety's requests for comment. Ware retweetedAmber Riley's "Let's Move On" meme that brings the focus back to #BlackLivesMatter, #prosecutekillercops, and #defundthepolice. Michele — who doesn't appear to follow Ware, Riley, nor Dabier — retweeted Hilary Clinton and Barack Obama. On her Instagram, Michele has recently only posted pretty pregnancy photos and business as usual promotions. Ware continues to promote justice for George Floyd on her Instagram and Twitter, however.