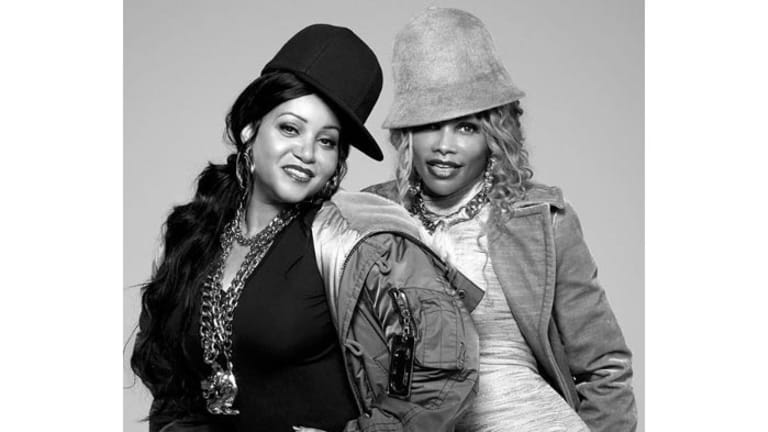 Heard on the Street: Salt-N-Pepa Respond to Spinderella's Lawsuit
Salt-N-Pepa say they tried to do right by DJ Spinderella, but their kindness backfired.
"After decades of friendship, Spinderella has embarked on a smear campaign, and sued her friends, based on blatantly erroneous assertions. The truth, however, is that Salt and Pepa have always tried to do right by Spinderella.
"Spinderella decided to quit performing with Salt and Pepa years ago and asked to rejoin the group 'Salt N Pepa' in December, 2013. Nostalgia and the desire to help a friend motivated Salt and Pepa to agree. They offered to pay Spinderella on a per show basis to perform with the group. Spinderella, grateful for the opportunity, agreed, and they performed together again."
— Salt-N-Pepa respond to DJ Spindererella's lawsuit accusing the Rap duo of not paying her what she was owed over the course of several years. According to court documents obtained by The Blast, Sandra "Pepa" Denton and Cheryl "Salt" James said they tried to help Deidra "Spinderella" Roper by allowing her to perform with them only to have it backfire. However this lawsuit turns out, it's not a good look for Salt-N-Pepa's legacy, nor Spinderella's.