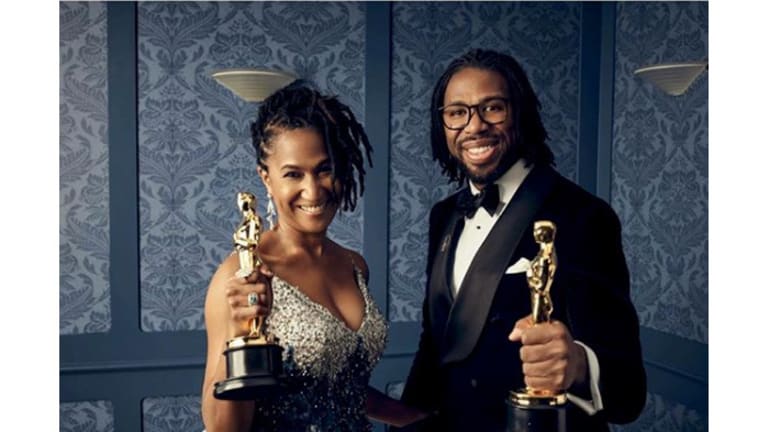 Heard on the Street: Matthew A. Cherry Accepts Oscar for 'Hair Love'
Hair Love by Matthew A. Cherry and Karen Rupert Toliver was our one moment of Black triumph at the 92nd Academy Awards.
"This film was for you. You know, all throughout the years, you know, there hasn't been characters in ... animation that look like you. This film was made for you to see yourself.
"There is space for you in animation. And hopefully this win will help to propel the next generation of diverse people and people of color into that world."
-- Matthew A. Cherry dedicates the Best Animated Short Film Oscar to the next generation of Black animators and tells them there is space for them in the industry, while accepting the award for Hair Love with his co-producer Karen Rupert Toliver. Cherry wrote Hair Love and co-directed it with Everett Downing and Bruce W. Smith. This was our one Black win of the night during the four-hour telecast, 80 years after actor Hattie McDaniel was the first Black person to win an Oscar on Feb. 29, 1940.
Watch Hair Love below.