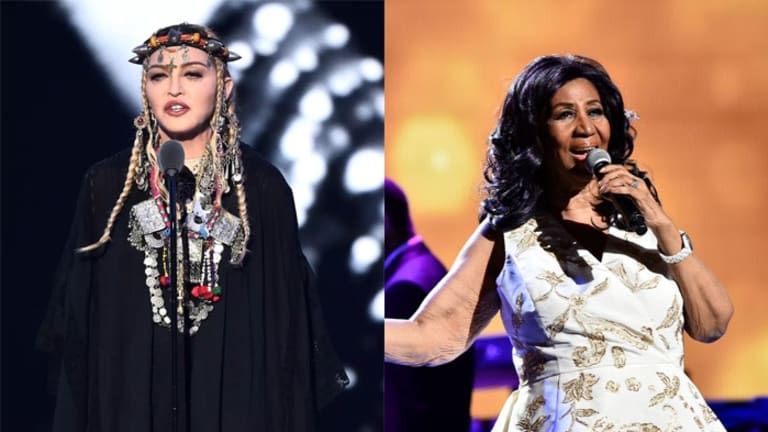 Heard on the Street: Madonna Responds to Aretha Franklin VMAs Tribute Backlash
Madonna had some 'xplaining to do after she "honored" Aretha Franklin at the MTV VMAs.
> "I was asked to present video of the year by MTV! And then they asked me to share any anecdotes I had in my career connected to Aretha Franklin! I shared a part of my journey and thanked Aretha for inspiring me along the way. I did not intend to do a tribute to her! That would be impossible in 2 minutes with all the noise and tinsel of an award show. I could never do her justice in this context or environment. Unfortunately most people have short attention spans, and are so quick to judge. I love Aretha! R.E.S.P.E.C.T."
-- Madonna addresses the backlash over the way she honored Aretha Franklin during the 2018 MTV Video Music Awards on Monday, Aug. 20th. Reportedly, a video clip of Franklin singing "I Say a Little Prayer" played, and then Madonna provided a "long-winded tale about her career and becoming a star," ending with, "Because none of this would have happened, could have happened without our Lady of Soul. She led me to where I am today. And I know she influenced so many people in this house tonight. I want to thank you, Aretha, for empowering all of us. R-E-S-P-E-C-T."