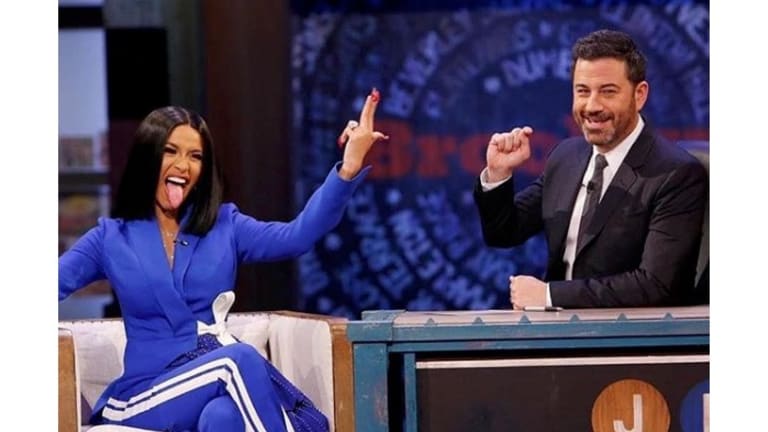 Heard on the Street: Kulture Broke Cardi B's Vagina
Cardi B opened up to Jimmy Kimmel about the joys and trials of motherhood.
> "She broke my vagina. Why nobody tells you about those things? Nobody told me they were gonna stitch my vagina! People just be like. 'Oh you know when you give birth, it's gonna hurt,' but no one tells you that like, 'your vagina!'
> "I am enjoying [motherhood]. It's the best. It's like, 'Oh my gosh, I should have had you when I was a teenager. This is what I've been missing my whole life? I love you!'
> "I do feel like I need a rest, but the happiness that my baby brung [sic] me, like, it's just like, I can do this over and over again."
— Cardi B opens up to Jimmy Kimmel about the trials and joys of motherhood, during an interview on his talk show on Oct. 17th. The rapper also explained why she hasn't shown her daughter Kulture Kiari and likely won't anytime soon. "I don't want to show my baby out to the public right now. I want to protect her. I'm not mentally ready — paparazzi be everywhere, like, even in my asshole. I would like to do normal things with my baby, normal things, but right now I gotta keep it very low key."
Watch the Cardi B's entire Jimmy Kimmel Live interview below.