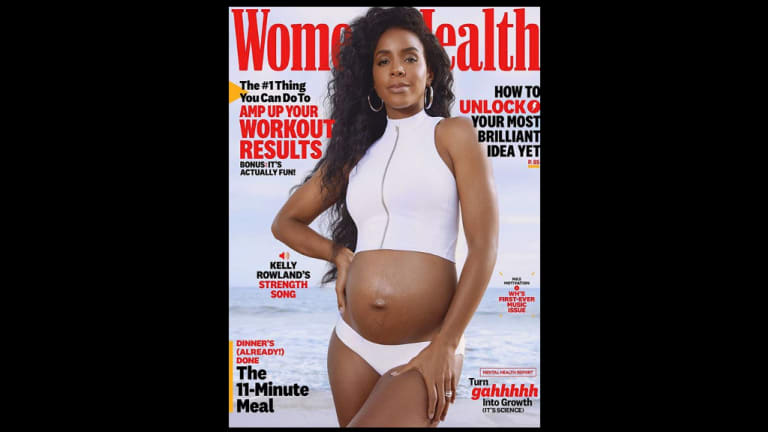 Heard on the Street: Kelly Rowland Reveals Pregnancy on 'Women's Health' Cover
Kelly Rowland said she was reluctant to reveal her pregnancy considering the pandemic and social justice movements.
"We had been talking about it loosely, and then COVID happened, and we were just like, 'Let's see what happens.'"
"But you still want to remind people that life is important. And being able to have a child … I'm knocking at 40's door in February. Taking care of myself means a lot to me."
"I was thinking, Oh my god, my fans are gonna be so disappointed. …They wanted an album first, but they got a baby! And I was like, 'I have to figure this out so they get both.'"
—Kelly Rowland, 39, discussed being pregnant with her second child with Women's Health. The Merry Liddle Christmas actor and former Destiny's Child singer said she and husband Tim Weatherspoon talked about adding to their family before the pandemic and subsequent lockdown. To her surprise, Kelly became pregnant almost immediately, but said she was apprehensive to reveal her news amid the pandemic and social justice movements spurred on by the killing of Ahmaud Arbery and the police killings of George Floyd and Breonna Taylor. For the double covers that Djeneba Aduayom shot, Kelly wears a copper pleated A.L.C. dress, and a Heroine Sport top and Aila Blue bottoms. Read Kelly's entire Women's Health article here.
​