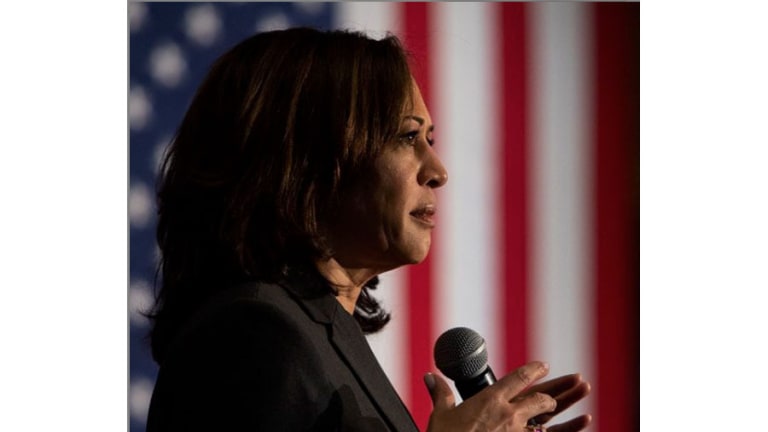 Heard on the Street: Kamala Harris Drops Out of Presidential Race
Kamala Harris revealed to staffers and supporters why she is withdrawing from the 2020 presidential campaign.
"My campaign for president simply doesn't have the financial resources we need to continue.
I'm not a billionaire. I can't fund my own campaign. And as the campaign has gone on, it's become harder and harder to raise the money we need to compete.
In good faith, I can't tell you, my supporters and volunteers, that I have a path forward if I don't believe I do.
So, to you my supporters, it is with deep regret ― but also with deep gratitude ― that I am suspending my campaign today."
— Kamala Harris emailed her supporters Tuesday, Dec. 3rd, that she is withdrawing from the presidential race. The former presidential hopeful called her shocked staff in Iowa to say her decision was based on the financial struggles her campaign has experienced. Harris plans to travel to New York, Baltimore, and "the four early states where she has a campaign presence" to inform her team, reports HuffPost. She had a difficult time overcoming the traditional stances she took as a prosecutor in California, even though she positioned herself as a progressive senator and presidential candidate.