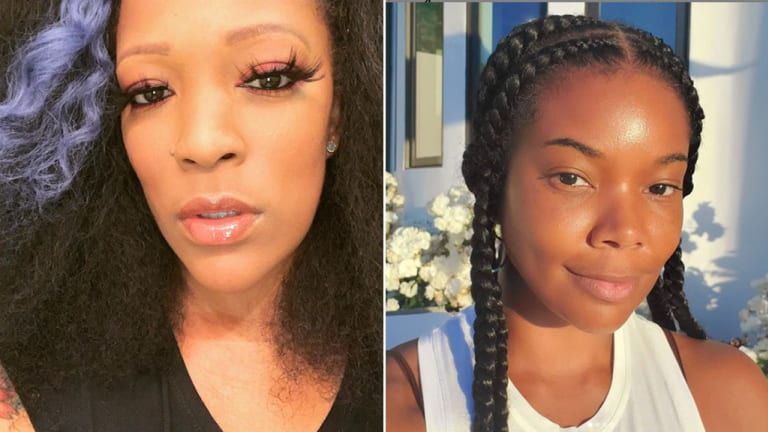 Heard on the Street: Frenchie Davis Responds to Claims Simon Cowell is Racist
"I f*cking told y'all ... but maybe [']cause Gabby ain't fat, folk will listen now," wrote Frenchie Davis on Instagram.
"My face when I saw @gabunion is suing Simon Cowell and Fremantle Media for racial discrimination…..I f*cking told y'all 20 years ago but maybe [']cause Gabby ain't fat, folk will listen now….. and this where we collectively need to do better and hold the white people we make money with accountable for how they do business with black folk. Why ANY black person would expect to have an integrity-filled business interaction with these white people after what they did to me is BEYOND MY UNDERSTANDING. But by all means…go awf."
— Frenchie Davis, who appeared on the second season of American Idol, responds to news that Gabrielle Union is suing Simon Cowell, Fremantle Productions North America, Universal TV, and Syco Entertainment for racial discrimination, sexual harassment, and retaliation Union allegedly experienced while judging America's Got Talent on NBC and after initiating a probe into racial and sexual discrimination on the set of the competition series. Davis posted her response on Instagram with a photo of Anjelica Huston as Morticia Addams sipping tea. You may remember that Davis was ousted from American Idol when photos of her topless were leaked while she competed on the show. However, when a white contestant's topless photos appeared on the internet, that contestant was allowed to continue in the competition.
It certainly seems like American Idol was operating under a double standard. It's likely that Davis and Union aren't the only Black women who've been subjected to racism while working on a Cowell project; they've just been the ones to come forward and call out the alleged systematic racism. In her 'Gram post, Davis also says Black folks need to hold the white people they work with accountable when another Black person has accused them of lacking integrity or promoting racial discrimination.
​