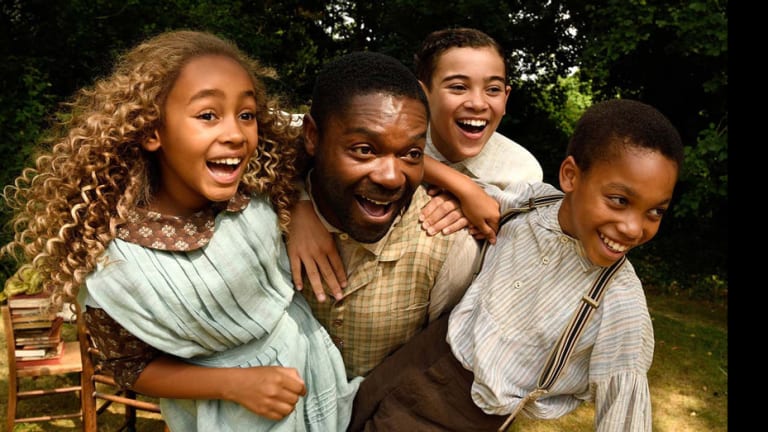 Heard on the Street: David Oyelowo Addresses Bigoted Reactions to 'Come Away'
David Oyelowo says he isn't surprised by the racially-motivated controversy surrounding his film Come Away.
"I would be lying if I said I was surprised by it. I've had other films [A United Kingdom] that have had this done to them. Famously, we saw John Boyega having to deal with this because people didn't like the idea of a Black Stormtrooper or Halle Bailey as The Little Mermaid. It's unfortunate but like Kamala Harris said last night, every little girl now sees that this is a country of possibilities. For me personally, to see Keira Chansa as Alice from Alice [in] Wonderland or Jordan Nash as Peter, that's what I didn't get to see when I was 12 years old and I know that it would have slightly changed and reshaped my world view about where I fit in the world. And at the end of the day, these are fictional characters in a fantasy fairy tale, so it's not any kind of displacement in terms of history. It's just seeing these kids in the middle of this fantasy which I would like to think most kids would like to see."
— David Oyelowo addresses the bigoted reactions to his film Come Away, which also stars Angelina Jolie and imagines their characters' children as the bases for Lewis Carroll's 1865 novel Alice's Adventures in Wonderland and J. M. Barrie's 1904 play Peter Pan, in an interview with Tamron Hall on her talk show yesterday. Bigots claim the fictional characters have been "black-washed" and targeted the Brenda Chapman-directed film with fake reviews on IMDb because Alice and Peter are biracial and Oyelowo and Jolie play their married parents in the movie. IMDb has since removed the fraudulent ratings. Come Away will be released in American theaters on Friday, Nov. 13, and in the U.K. on Dec. 4. Watch the trailer below.