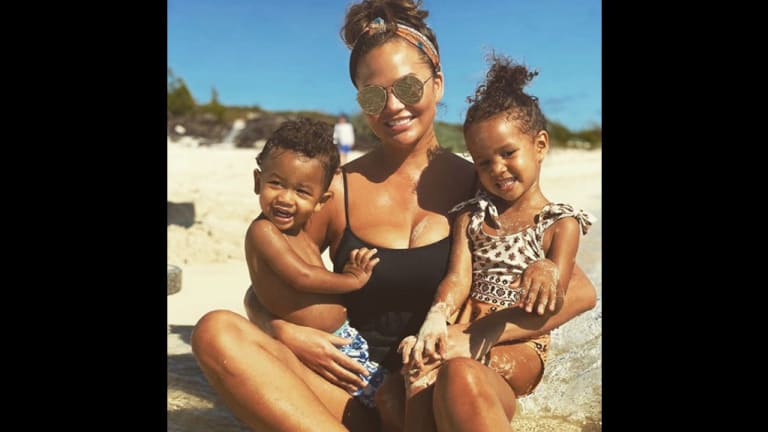 Heard on the Street: Chrissy Teigen Made Her Twitter Private After Kids Insult
This is why we can't have nice things, like access to one of social media's funniest and most entertaining celebrities.
"I really hate what this drama has caused this week. Calling my kids Petri dish babies or making up flight manifests with my name on them to 'Epstein island,' to justify someone else's disdain with me seems gross to me so I'm gonna take a little break. This is what always happens. The first day, a ton of support, then the next, 1 million reasons as to why you deserved this. It never fails."
— Chrissy Teigen, who is known for sharing more of her private life with husband John Legend and children Luna and Miles than most celebrities would, explains why she has made her Twitter private over the weekend and is taking a break. (It's not clear whether the break includes Instagram also, but she hasn't posted anything on the 'Gram since yesterday.) So what precipitated this social media fast? Well, Teigen got caught up in a huge drama with cookbook author Alison Roman, who toldNew Consumer, "Like, what Chrissy Teigen has done is so crazy to me. She had a successful cookbook. And then it was like: Boom, line at Target. Boom, now she has an Instagram page that has over a million followers where it's just, like, people running a content farm for her," when Roman was asked her opinion on mainstream cooking empires like Teigen's. Teigen responded "huge bummer" to Roman's comments. The internet initially supported the model and cookbook author, but then the trolls began doing what they do best — trolling. Teigen says people went as far as calling her children "Petri dish babies." It is extremely disgusting for any adult to say that about children regardless of how one feels about the parent, so it's understandable for Teigen needing a break.