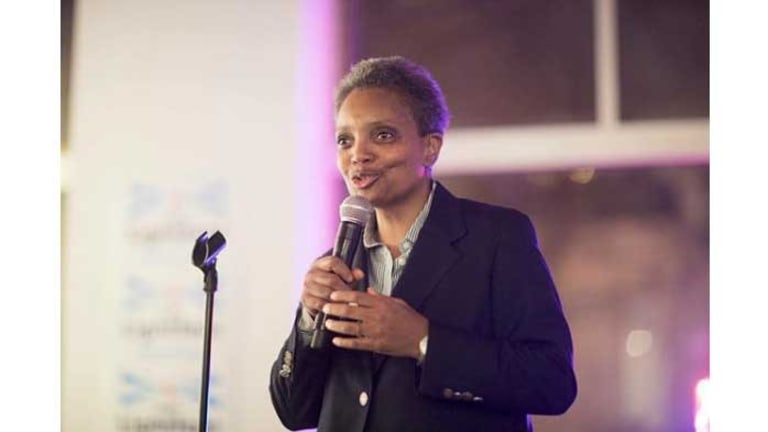 Heard on the Street: Chicago Mayor-Elect Lori Lightfoot on Jussie Smollett
Mayor-elect Lightfoot also has an opinion on how to stem gun violence in Chicago.
"I believe that everybody is entitled to the presumption of innocence, but I saw, as I'm sure you and your listeners saw, a very compelling case with video tapes, witness statements, and other information that looked like he had staged a hoax. If that happens then he needs to be held accountable."
"We have to have our federal partners step up and work in cooperation with us to focus on gun traffickers, felons in possession, and straw purchasers … If you look over the last few years, I think there's a lot more room for them to really step up and show some leadership, but I have confidence in the new U.S. attorney. He's a former colleague of mine and I'm confident we're going to be able to work well together."
—Lori Lightfoot, the first Black woman and first openly gay person to be elected mayor of Chicago, discussed the Jussie Smollett case and how to stem gun violence in the city, while appearing on today's MSNBC Live with Craig Melvin. In short, the former federal prosecutor believes Smollett should be held accountable if he did stage the attack hoax. In addition, she argues that there needs to be federal cooperation to truly stop gun violence. Lightfoot will be sworn in on May 20th. This will be her first time serving elected office.