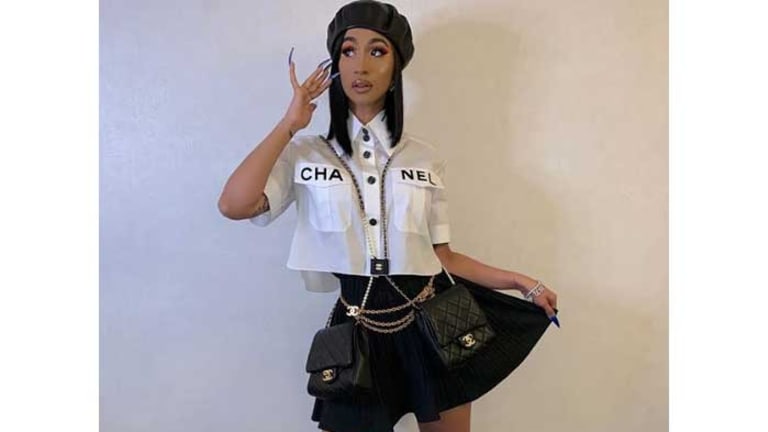 Heard on the Street: Cardi B Responds to Drugging and Robbing Backlash
Cardi says she never claimed to be perfect after a video surfaces of her saying she drugged and robbed men in the past.
"I never claim to be perfect or come from a perfect world wit[h] a perfect past I always speak my truth I always own my shit. [I'm a part] of hip hop culture where you can talk about the wrong things you had to do to get where you are. There are rappers that glorify murder violence drugs an [sic] robbing."
"… I made the choices that I did at the time because I had very limited options. I was blessed to have been able to rise from that but so many women have not. The men I spoke about in my live were men that I dated that I was involve[d] with, men that were conscious and willing and aware."
— Cardi B responds to a recently-resurfaced video in which she discusses allegedly drugging and robbing men in the past. The former stripper turned rapper says in her Instagram post that the inteview was recorded three years ago. She also points out that male rappers aren't penalized for rapping about crimes they may have committed in order to survive before the record deal. But Cardi makes one distinction between those rappers and her, she says she never glorified what she did in her rhymes because she wasn't proud of her actions. Read the full statement below, and let us know what you think about this situation.