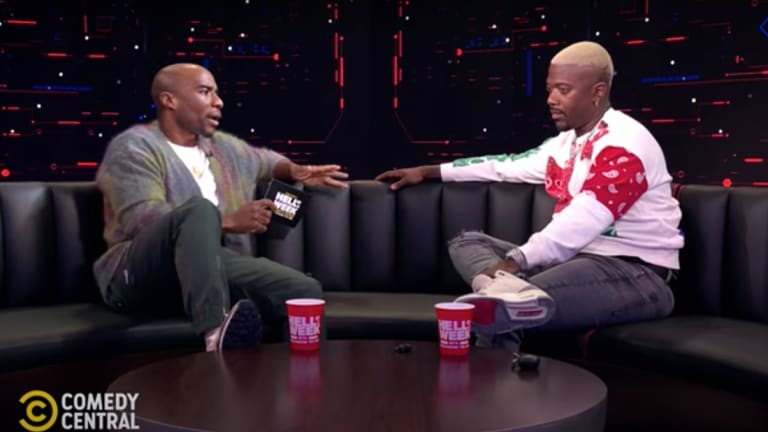 Heard on the Street: An Apology Just Ain't Enough for Ray J
Ray J is threatening ex Kim Kardashian and her mother Kris Jenner with "some legal stuff" after the sex tape controversy has reignited.
"It's gonna be some legal stuff happening. [...] Well, just think about it like this without me just going through all of the facts, right. I said what I said, I said what I said. It's crickets over there. No response. Nothing. How long has it been? Like, two weeks. Silence. Nothing. [...] They usually are the type of people that respond fast, and then they try to tear you, like, right down, like, right away. Silence. Crickets. Nothing. So it should say a lot. [...] I'm trying to survive. As a Black man, as a father that's trying to instill the right things into my kids, and they can't just lie about me being something that I'm not, and it has something to do with disrespecting women, and I've got a sister, and I've got a mom, and they've been dealing with this s–t for far too long."
– Ray J cryptically threatens to take legal action against Kim Kardashian and Kris Jenner, presumably, while appearing as the featured guest on Comedy Central's Hell of a Week with Charlamagne Tha God on Thursday, September 23rd. The controversy of the 2007 sex tape of the "One Wish" singer and the reality star was reignited recently as both discussed the scandal on their respective reality shows, Love & Hip Hop: Miami and The Kardashians. Two weeks ago, the father of two alleged that the release of the footage, which many credit with bringing notoriety to Kardashian and being the first step towards building hers and her family's fame and fortune, was a venture between him, Kardashian, and Jenner, whom he claims masterminded the entire ordeal. While Ray J's reason for wanting to take legal action isn't altogether clear, it seems he's taken issue with the claims he released the sex tape on his own and the subsequent alleged slander that followed. Host Charlamagne had asked him whether an apology was enough or would he seek legal action. Watch the exchange between Charlamagne and Ray on Hell of a Week below.