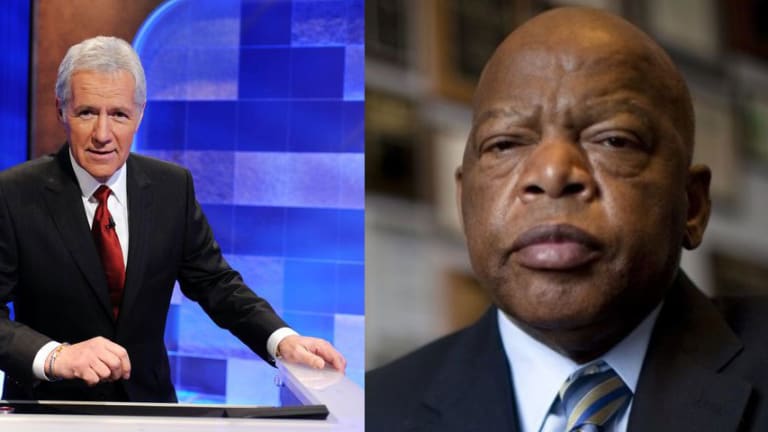 Heard on the Street: Alex Trebek Sends Message to Rep. John Lewis
Jeopardy host Alex Trebek shows solidarity with Rep. John Lewis, who also has been diagnosed with pancreatic cancer.
"We're starting a new year, and let's see if we can't both complete the year as pancreatic cancer survivors."
— Alex Trebek responds to Rep. John Lewis's late-December news that he too has been diagnosed with stage-four pancreatic cancer. The talk show host showed solidarity with the Georgia Democrat, noting that they're the same age, 79. When Lewis made his cancer announcement, he said, "I have a fighting chance," making it clear he has no plans to step aside as he goes through treatment. Trebek went public with his illness last March and has shared his progress and setbacks, while continuing to host Jeopardy. Speaking of, check out Trebek's emotional response to a Final Jeopardy back in November.