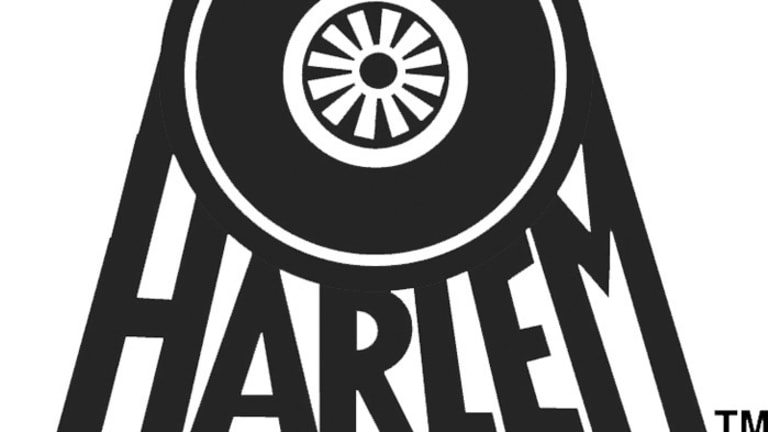 Harlem Week's Final Week of Events
From a 5K run to a health walk to Harlem Restaurant Week, here's what's happening during the final week of Harlem Week.
Press release:
44THANNUAL HARLEM WEEK ANNOUNCES FINAL WEEK OF EVENTS, INCLUDING
ANNUAL PERCY SUTTON HARLEM 5K RUN, HEALTH WALK & CHILDREN'S RUN
CHARLIE PARKER JAZZ FESTIVAL AND FAMILY FUN DAY
Fourth Week Boasts Wealth of Health & Wellness Activities, Family & Children's Events,
HARLEM Restaurant Week & Much More
WHAT:
This week, The Greater Harlem Chamber of Commerce presents its fourth week of activities and events for the 44th Annual HARLEM WEEK. Activities and experiences include the start of Harlem Restaurant Week (featuring sixteen diverse restaurant partners), a family fun day, health and wellness events and a jazz festival.
Key events featured this week will be The Percy Sutton Harlem 5K Run, Health Walk & Children's Run (Saturday, August 25). This event brings together the community for a 5K Run, Health Walk & Children's Run through historic Harlem. Following the run the celebration continues with a community wide event featuring multiple DJ's saluting Harlem's musical icons plus family oriented performances.
Also featured this week is Harlem's Restaurant Week (August 20th – September 2nd) celebrating its international culture and cuisine with sample culinary delights ranging from Southern soul food to Hispanic, Caribbean, European and more. Participating restaurants include: Sylvia's, Coogan's, Red Rooster, Ponty Bistro, Oso, and many more. Please see below for a complete list of participating restaurants, and for more information on featured dishes please contact please participating restaurant directly.
Lastly, Family Fun Day (August 25th) joins HARLEM WEEK, Imagenation and Radio 103.9 for a Kids Night Out screening of the Disney film, A WRINKLE IN TIME. The evening includes a mini science expo, tech games, face painting and a back giveaway facilitated by Omega Psi Phi.
Additional events for the week of August 20th include Apollo Amateur Night, The Charlie Parker Jazz Festival, Hip Hop Hall of Fame Festival, The Summer Stage Gospel Night and more (please see additional details / program times/locations below). For a complete overview of HARLEM WEEK events, please visit harlemweek.com/
WHERE & WHEN:
FEATURED EVENTS:
Percy Sutton Harlem 5K Run & Walk:
o Event Registration 6:00 AM |5K Run Start Time 8:30am Walk Start Time 9:00 am Children's Run Start Time 9:30am| Community Celebration 12:00 PM |135th Street & St. Nicholas Ave.
o Hip Hop Hall of Fame Museum |8:30 AM – 4:00 PM | 135th Street & St. Nicholas Ave.
Harlem Restaurant Week |Monday, August 20 – Sunday, September 2:
COMPLETE LIST OF PARTICIPATING RESTAURANTS
Restaurant:
o Charles' Pan Fried Chicken|2461 Frederick Douglass Blvd. New York, NY 10027 | 212.281.1800
o Coogan's |4015 Broadway at 169th St. | New York, NY 10032 | 212.928.1234
o Cove Lounge |325 Malcom X Blvd. | New York, NY 10027 | 212.665.3455
o Floridita | 2276 12th Ave. | New York, NY 10027 | 212.662.0090
o Harlem Shake | 100 W. 124th St. | New York, NY 10027 | 212.222.8300
o Make My Cake | 2380 Adam Clayton Powell, Jr. Blvd. | New York, NY 10030 | 212.234.2344
o Manna's |2353 Frederick Douglass Blvd. | New York, NY | 212.749.9084
o Melbas| 300 West 114th St. | New York, NY 10026 | 212.864.7777
o Olive Garden| 100 W. 125 St. | New York, NY 10027 | 914.534.7937
o Oso| 1616 Amsterdam Ave. | New York, NY 10031 | 646.858.3139
o Patsy's Restaurant & Pizzeria | 2287 1st Ave. | New York, NY 10035 | 212.534.9783
o Ponty Bistro | 2375 Adam Clayton Powell Blvd. | New York, NY 10030 |212.234.6475
o Red Rooster Harlem| 310 Lenox Ave. | New York, NY 10027| 212.792.9001
o Renaissance Harlem| 2245 Adam Clayton Powell Jr. Blvd. | New York, NY 10030| 646.838.7604
o Sylvia's | 328 Malcom X Blvd. |New York, NY 10027| 212.996.0660
o Whole Foods- Harlem| 100 W. 125 St. | New York, NY 10027| 212.678.1940
ADDITIONAL PROGRAMMING:
Family Fun Day | August 25 1:00 PM – 6:00 PM | W 135 St. & St. Nicholas Ave.
The Charlie Parker Jazz Festival | August 24 7:00 PM August 25 3:00 PM | Marcus Garvey Park| W 122nd St. & Mount Morris Park West
The Summer Stage | August 23 5:30 PM|125th St & Adam Clayton Powell Jr Blvd
ABOUT:
HARLEM WEEK was established in 1974 as HARLEM DAY to celebrate Harlem's rich African-American, African, Caribbean, Hispanic and European living history as well as to shine a light on its art, culture, religion, entertainment and sports. This year, the festivities will pay homage to the incredible women and members of the LGBTQ+ community who have had an indelible impact on the culture through the 2018 theme "Women Transforming Our World: Past, Present & Future" and subtheme, "The Community within the Community" Saluting the LGBTQ + Community." HARLEM WEEK now offers over 100 events throughout the summer to over 2 million attendees, including participants and visitors from around the world.