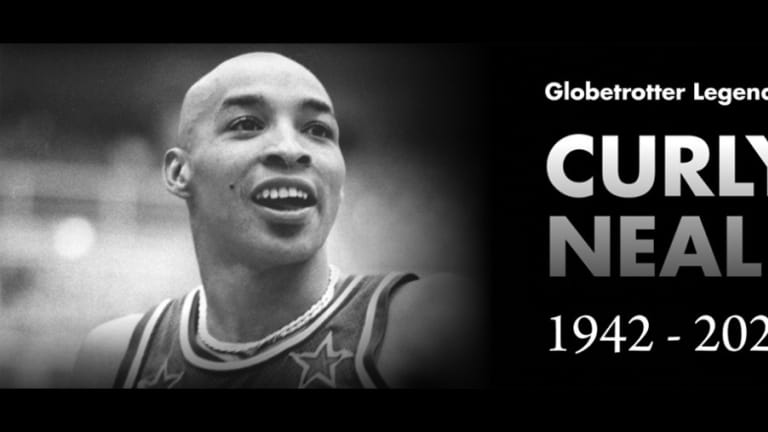 Harlem Globetrotter Fred 'Curly' Neal Has Died
Fred "Curly" Neal will be remembered as an elite ball handler for the Harlem Globetrotters.
Fred "Curly" Neal, one of the most recognized players for the Harlem Globetrotters, has died at age 77.
"We have lost one of the most genuine human beings the world has ever known," said Harlem Globetrotters GM Jeff Munn in a statement obtained by TMZ Sports. "His basketball skill was unrivaled by most, and his warm heart and huge smile brought joy to families worldwide. He always made time for his many fans and inspired millions."
The basketball legend had a 22-year career with the Globetrotters, playing more than 6,000 games and appearing in several TV specials, including The Harlem Globetrotters on Gilligan's Island and The Harlem Globetrotters Popcorn Special, reports TMZ Sports. He even lent his voice for an episode of Scooby-Doo.
Curly was considered the team's elite ball handler. The team retired his No. 22 jersey in 2008. He is just one of five players to receive that honor.
Before joining the Globetrotters, Curly had a successful college basketball career at John C. Smith University, where he averaged 23 points per game, according to TMZ Sports.
Fellow Globetrotters legend Curley "Boo" Johnson took to Twitter to honor his friend and colleague: "Last night the World lost a true ambassador of the game of basketball and outside of Muhammad Ali one of the most recognizable faces on the Planet," tweeted Johnson. "Rest In Peace my Brother.... "