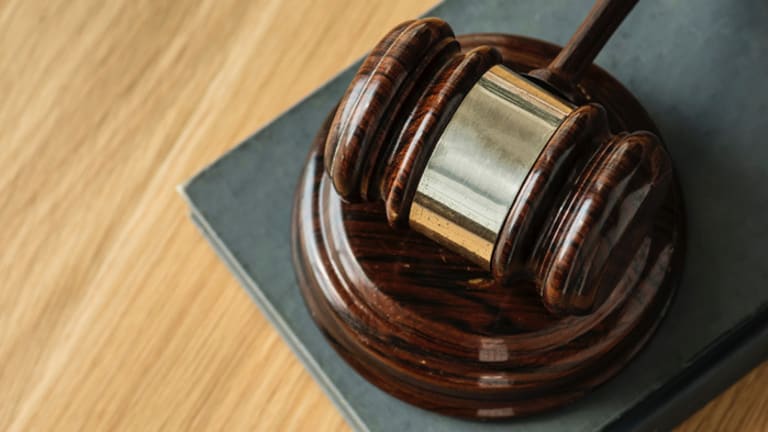 Georgia D.A. Investigating R. Kelly After 'Surviving' Documentary Airs
Calls following the debut of Surviving R. Kelly have prompted officials to investigate the singer.
Investigators from Georgia's Fulton County District Attorney's office have initiated a criminal investigation into R. Kelly's behavior following the airing of Lifetime documentary Surviving R. Kelly, according to a new report.
The district attorney's office has also reached out to some of the women who appeared in the six-part series. The women accuse Kelly of engaging in inappropriate sexual behavior with underage girls in the past, sexual misconduct, and manipulating women and controlling their lives.
Authorities involved in the probe have reportedly reached out to Asante McGee, one of Kelly's former girlfriends who appeared in Surviving to detail the alleged abuse she suffered at Kelly's hand. They've also reportedly spoke to the lawyer representing the family of Joycelyn Savage, a woman who lives with the singer. Savage's parents allege that Kelly has brainwashed their daughter and she is part of his "cult," a claim Savage has denied.
McGee and Savage's parents first levied these accusations against the "I Believe I Can Fly" singer in a 2017 report by Buzzfeed titled "Inside the Pied Piper of R&B's 'Cult'." However, the accusations gained renewed attention when Lifetime premiered Surviving R. Kelly on Thursday, Jan. 3rd. A series of calls to officials after the program debuted reportedly prompted the Fulton County District Attorney to initiate the investigation.
Kelly allegedly married the late singer Aaliyah in 1994, when she was 15. In 2008, he was acquitted in a highly publicized child pornography case after being accused of having sex with an underage girl on tape years earlier.