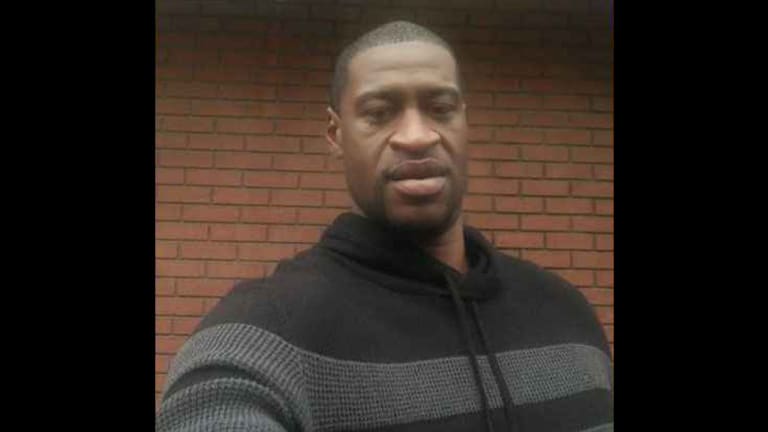 George Floyd's Family Demands Murder Charges for Officers Involved in His Death
George Floyd's relatives say firing the officers involved in his death isn't enough justice for their family.
"They were supposed to be there to serve and to protect, and I didn't see a single one of them lift a finger to do anything to help while [George Floyd] was begging for his life," Tera Brown, Floyd's cousin, said to CNN's Don Lemon in an emotional interview last night, May 27th. "Not one of them tried to do anything to help him."
The family of Floyd is demanding the four Minneapolis officers involved in the 46-year-old's death on May 25th be charged with murder.
Floyd pleaded that he couldn't breathe and his body hurt while a police officer knelt on his neck, two others officers handled Floyd, and another one stood nearby with his focus on a crowd observing the incident. Bystanders captured video of the incident.
State and federal authorities are investigating the incident and the four officers, who the Minneapolis Police fired Tuesday. Officer Derek Chauvin has been identified as the officer who knelt on Floyd's neck, suffocating him.
Police were responding to an alleged forgery and claimed Floyd was "physically resisting" before he was handcuffed.
"Knowing my brother is to love my brother," Philonise Floyd said to Lemon. "They could have tased him; they could have maced him. Instead, they put their knee in his neck and just sat on him and then carried on."
"They treated him worse than they treat animals," Philonise Floyd added.
A surveillance camera from a nearby restaurant captured the police's initial contact with George Floyd. The video, according to CNN, shows an officer escorting a handcuffed George Floyd out of a car and sitting him on the sidewalk. Then, the same officer and another one escort George Floyd away, still with his hands restrained behind his back.
Benjamin Crump, an attorney for George Floyd's family, tweeted the surveillance video and said, "He was clearly NOT RESISTING arrest."
Rodney Floyd, George Floyd's brother, also doesn't believe he resisted arrest.
"You have eyes. I have eyes," Rodney Floyd told CBS This Morning in an interview that aired today. "You can see what you saw. And I saw, and the nation saw ... and every Black person saw, the same thing, because it don't happen to nobody else."
George Floyd's sister, Bridgett, echoed the family's demand that the four officers be arrested and charged with murder because the firings are "definitely not enough justice for me and my family."
"I feel those guys need to be put in jail," Bridgett Floyd told Good Morning America Wednesday. "They murdered my brother."
On Tuesday, a day after George Floyd's death, hundreds protested at the intersection where police pinned him to the ground and marched to a police precinct. Police dispersed the crowd using tear gas after some people became unruly, said a spokesperson for the police department, according to CNN.
Minneapolis Mayor Jacob Frey is calling for the arrest of Chauvin, according to TMZ. Frey said, "If you had done it, or I had done it, we would be behind bars right now."