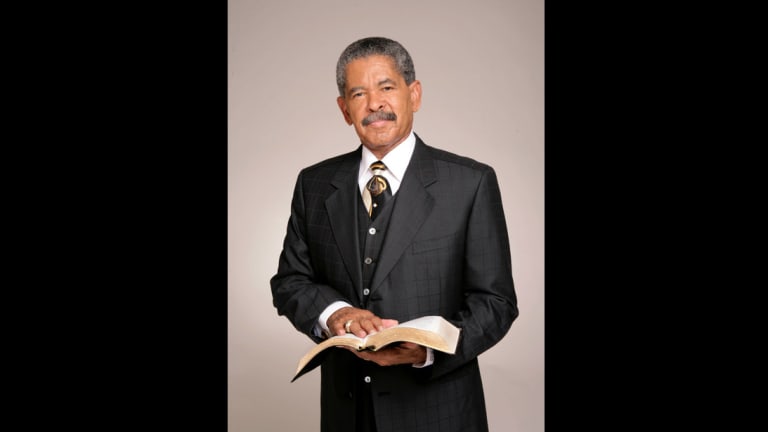 Frederick K.C. Price: A Life of Faith
Remembering the life and faith of Apostle Frederick K.C. Price.
By Jason Gordon
As nighttime fell on Southern California February 12, 2021, Heaven gained one of the world's most impactful and prolific teachers of the Bible: Apostle Frederick K.C. Price. When a close friend contacted me that evening to tell me the news, countless memories of my years as a member of Crenshaw Christian Center raced through my mind. Truly, this was not a call that I was expecting.
1976 was a turning point for our family. February of that year, I was diagnosed with spinal meningitis and I was not given any hope of survival by doctors - but God had another plan. I was miraculously healed from that disease and as a result, my parents vowed to find a church that went beyond the rudimentary church experience; They wanted to find a church that would teach its parishioners how to fully apply God's Word to their lives. Months later, at the urging of one of my aunts, my parents decided to visit Crenshaw Christian Center – and what happened from that point onwards were many decades of having spiritual hunger pains satiated by the in-depth & Bible based teachings from Apostle Price. My parents and I learned so much from this mighty man of God and we have been the better for it. If it weren't for him being so unselfish and completely obedient to God, our lives – and the lives of millions of others - would have been negatively impacted. 
The life and ministry of Apostle Price is best summed up as this: Authentic. What my parents and I observed on Sunday mornings (and what a global television audience of Ever-Increasing Faith bore witness to) was a man who loved God, the church, and his family. He was quite the perfectionist and as such, he expected the very best from those who represented the ministry. Suffice it to say, Apostle Price's successes drew considerable attention. And his example of success in ministry left an impression on many up-and-coming ministers – some of whom can credit their overall success in part to advice given by Apostle Price.
One of Apostle Price's most timely and groundbreaking sermon series was "Race, Religion & Racism." For 76 weeks, Apostle Price dug-in and addressed the unpleasant realities of race in the Christian church head-on – and he didn't hold back. Nearly 20 years later, the indelible mark this series left is apparent as new generation of ministers continue to try and reconcile racial missteps made by their predecessors. If it hadn't been for Apostle Price taking such a bold move with his "Race, Religion & Racism" series, the Christian church would never be challenged to take a close look at itself in the mirror.
For many, Apostle Price is more famously associated with his faith and prosperity messages. While numerous ministers derided him for those teachings, he persisted despite the criticism – caring only about the assignment which God gave him. Apostle Price's desire was that everyone live a fulfilled life in Christ, not only financially, but in their health, marriage, child rearing, etc. My family and countless others can attest to positive outcome from his teachings.
Apostle Price's study of the Bible and obedience to God has given millions of individuals a path to living the abundant life. And through his books and sermon series, this will continue to be the case for generations to come. While his place in both African-American history and Christian ministry history has been firmly established, his legacy continues. Pastor Fred Price, Jr's. ministry continues in the same tradition as his father: Teaching – not preaching. With visceral deep-dive studies into God's Word, Pastor Fred's ministry is one that is thorough and insightful.
Apostle Price was laid to rest March 6, 2021. Even though his transition was hastened by Covid-19-related complications, the work he accomplished will continue to live on. I am grateful to have called him my Pastor, as well as being afforded the opportunity to serve as one of the Directors of his Ever-Increasing Faith television program. Apostle Price will be deeply missed. I will continue cherish my memories of him and the positive impact his ministry had on my life.