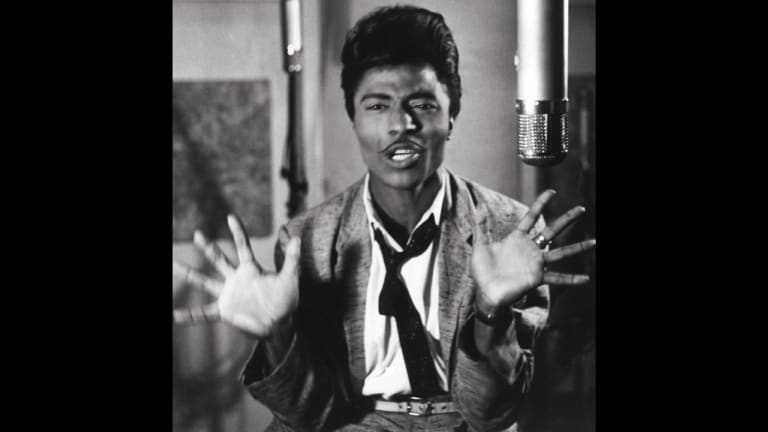 Founding Father of Rock and Roll Little Richard Has Died [VIDEOS]
Little Richard's impact on Rock and Roll and music, in general, is irrefutable. Take a look back at his performances.
Little Richard, a pioneer of Rock and Roll known for his high shrieks, flamboyant dress, high pompadour, and gender-bending persona, died at age 87 on Saturday, May 9th.
Richard's son Danny Jones Penniman confirmed the news to Rolling Stone, but said the cause of death was unknown. Richard's bass guitarist Charles Glenn spoke with TMZ and said Richard had been sick for two months. Glenn said Richard died at his Nashville, TN home, surrounded by his son, brother, and sister.
Richard was born Richard Wayne Penniman on Dec. 5, 1932 in Macon, GA. He was one of 12 children and had several uncles who were preachers. Richard sang in a nearby church and was heavily influenced by Gospel music. He left home at the age of 13 because his father didn't encourage his musical aspirations and accused him of being gay. Richard was boyhood friends with Otis Redding, and he continued developing his musical ear by listening to R&B, Blues, and Country while working the concession stand at the Macon City Auditorium.
He became "Little Richard" around age of 15 because he had grown tired of people mispronouncing his last name as "Penny-man," reports Rolling Stone. At the time, the R&B and Blues worlds were full of acts like Little Esther and Little Milton. Though he learned to play the piano in church, Richard acquired his piano-playing style from Esquerita, who Rolling Stone describes as "a South Carolina singer and pianist who also wore his hair in a high black pompadour."
RCA signed Richard in 1951 after record executives heard him perform at an Atlanta radio station. He didn't have any success there, and later signed with Specialty Records in 1955. That's where he recorded "Tutti-Frutti," which became a smash hit. Richard's "Good Golly Miss Molly" and "Send Me Some Lovin'" were also hits. So was "Long Tall Sally," which The Beatles re-recorded. The Fab Four credited Richard as being a great inspiration.
Richard also inspired Prince and his influence on the entire genre of Rock and Roll is irrefutable. In 1986, he was one of the 10 original inductees into the Rock and Roll Hall of Fame. The Recording Academy honored Richard with the Lifetime Achievement Award at the 1993 Grammys. The Rhythm & Blues Foundation also gave him the Pioneer Award.
His last known recording was a song that paid tribute to Gospel singer Dottie Rambo in 2010.
Richard performed periodically, but a hip replacement prevented him from performing his signature gyrations. Instead, he sat at his piano to perform. He told an audience in 2012, "I'm sorry I can't do it like it's supposed to be done," reports Rolling Stone. But the audience screamed with encouragement, and Little Richard squealed back, "Oh, you gonna make me scream like a white girl!"
Let's take a look back at Little Richard's iconic performances.