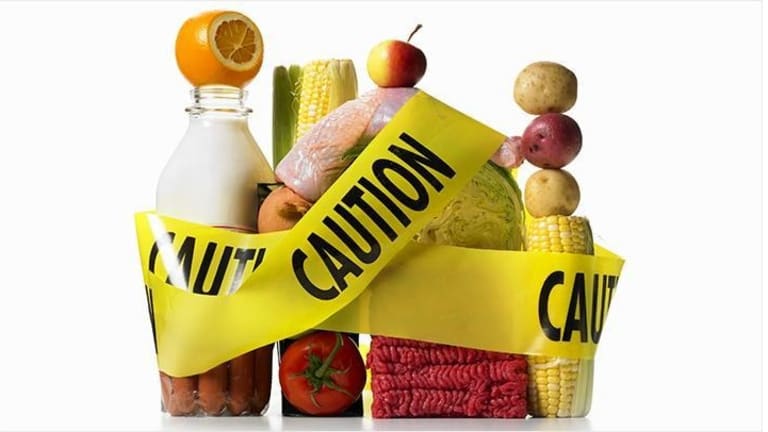 Food for Thought: Is Your Meal Harboring a Deadly Pathogen?
It has officially been dubbed the most wonderful time of the year.
Dr. Crystal A. Moore
Who doesn't love the holiday season? Family, friends, parties, and all your favorite traditional holiday dishes make for memorable festivities for young and old alike. Whether you are a master chef, a novice cook, or someone taking a dish for a potluck dinner, let's take some time to focus on how to be food safe with your holiday favorites during the season.
According to the Centers of Disease Control, foodborne diseases cause an estimated 48 million people in the U.S. to become sick every year. Roughly 128,000 people will be hospitalized per year, and approximately 3,000 of them will die from an illness.
The illnesses are usually the result of eating contaminated food or beverages, and/or coming into contact with someone who has a foodborne illness. The most common culprits of foodborne diseases are associated with meat, poultry, and fish. Researchers have identified more than 250 types of food-borne disease, and pathologists, like me, culture and identify the causative organism agents. The vast majority of cases that result in serious illness, hospitalization, and death are generally the result of five offenders: Norovirus, Salmonella, Campylobacter, E. coli, and Listeria.
The signs and symptoms of a food-borne illness are varied and range from nausea, vomiting, stomach cramping, diarrhea, and fever. The most vulnerable to severe illness and hospitalization include: children younger than 5, adults older than 65, immunocompromised (HIV/AIDS, chemotherapy, diabetes) individuals, and pregnant women. I know from experience how dangerous foodborne illnesses can be. While I was 8 months pregnant, I became violently ill from eating unsafe fast food. I ended up hospitalized and received intravenous fluids and medicines to decrease vomiting and diarrhea in order to prevent early labor, which can result from the dehydration of fluid loss.
Food poisoning signs and symptoms develop within hours or days of consumption of tainted food. The majority of people can treat themselves with rest, increased fluid intake, and over the counter medicines that help prevent diarrhea and vomiting. See your health care provider if you have a high fever (101.5F or greater), diarrhea lasting more than three days, blood in your stool, vomiting that prevents keeping liquids down, or signs of dehydration (decreased urine output, dry mouth, or dizziness upon standing). If you fall into one of the high-risk categories, see your physician before symptoms get severe.
As always, an ounce of prevention is worth a pound of cure. Avoiding these illnesses is largely possible by taking necessary food preparation precautions to ensure a fabulous meal with no undesired after effects. Follow these four steps to be food safe during the holidays and the rest of the year:
Clean: Handwashing is one of the best ways to stay not just virus-free, but also to prevent foodborne illnesses. Wash your hands with soap and warm water for 20 seconds before and after handling food. Be sure to wash all dishes, utensils, cutting boards, and countertops prior to using for food preparation. Be sure to wash all produce thoroughly before preparing uncooked dishes.
Separate: Use separate cutting boards and knives for raw meats, or wash thoroughly with soap and water before preparing other dishes. Keep raw meats and their juices away from your produce. Sanitize areas with spills. Prepare uncooked dishes before cooked dishes to prevent cross contamination.
Cook: The best way to ensure that your roasts, hams, turkey, and casseroles are cooked to a safe temperature is to use a food thermometer. Forms of beef, veal, and lamb should have an internal temperature of 145F, and ham should be 140F if previously "fully cooked" and 160F for fresh ham. Turkey, stuffing, casseroles, and leftovers should reach 165F to be safe. Be sure to keep hot foods hot while serving by using slow cookers, chafing dishes, or the oven. They should remain above 140F.
Chill: Keep your cold dishes cold with ice beds or trays. Cold dishes should remain below 40F. Don't allow food to sit out at room temperature. Chill leftovers promptly to prevent bacterial growth. If anything has been sitting at room temperature for two or more hours, throw it out.
Have fun safely during the holidays. Protect yourself and your loved ones so you don't become the one out of every six Americans who will be develop a food-borne illness this year. Make sure that the memories are from fun, love, laughter, and joy, rather than preventable illness. Happy Holidays and Happy, Prosperous New Year!
RELATED:Man Up and Invest in Your Health
​
You can follow Crystal Moore, MD, PhD, FCAP at www.DrCrystalMoore.com, or on social media (@DrCrystalAMoore) for more health information and to receive a Prescription For Life (#RxForLife) to maximize your wellness in body, mind, soul, and spirit. Stay tuned for her soon to be released book, Fast Forward Through The Valley: A 40-Day Devotional to Victory.
Dr. Moore is a native of the Hampton Roads area of Virginia, where she resides with her two teenage sons.
Dr. Moore professed, even as a young child, that she wanted to be a physician. For her, medicine is not just a profession, but also a calling. Following that calling led her to pursue a dual doctorate, physician-scientist, MD/PhD degree at the Medical College of Virginia. Her Ph.D. was awarded in the Department of Biochemistry and Molecular Biophysics. She completed her residency training in Anatomic and Clinical Pathology at Duke University and is a board-certified Fellow of the College of American Pathologists.
As a sought after speaker, Dr. Moore delivers complex information in a highly understandable and remarkably humorous manner. She speaks to the total person and her message heals the body, mind, soul, and spirit. Dr. Moore believes and conveys that health is wealth-not to be taken for granted, but to be actively pursued. Accordingly, she guides individuals and audiences on a journey to wellness and abundant life.
​