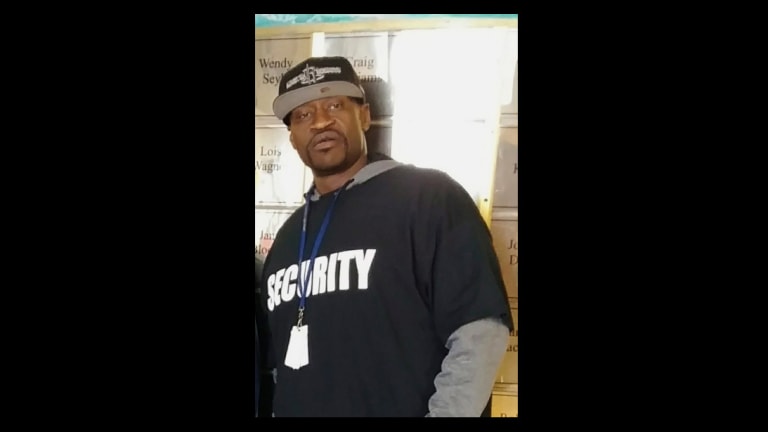 Heard on the Street: Elaine Welteroth Reflects on George Floyd's Death
The Talk co-host Elaine Welteroth says that the allyship prompted by the police murder of George Floyd signals "a turning point for all of us."
"Today certainly is an anniversary that marks a real watershed moment, I think, in our country that really shifted the paradigm. Not only around police brutality that affects Black people in this country every single day, but I think it shifted our paradigm around the role that people play in really finding solutions. Not only to this one problem, but I think a range of human rights issues and to pay attention to the movements that are happening around a number of different human rights issues all over the world. And I think because of the ground swell around the Black Lives Matter movement that was reignited after the murder of George Floyd, I think everyone had to take a hard look at the mirror and I think it was the first time in my lifetime that I've seen a sense of collective responsibility to try to come together with our families, with our friends, within our communities to figure out how we can, first of all, identify ways in which we're part of the problem and also how we can really come together to be part of finding solutions. And I think that's what gives me hope … We have not seen this kind of allyship that I've seen in the last year. And it really does, I think, mark a turning point for all of us."
— Elaine Welteroth reflected on the death of George Floyd, on May 25, 2020, while co-hosting CBS's The Talk on the first anniversary of the Minneapolis man's tragic passing.
Former police officer Derek Chauvin was convicted of second- and third-degree murder, as well as second-degree manslaughter, in April. He faces up to 75 years in prison when he's sentenced. Chauvin and three other Minneapolis officers who were on the scene, Tou Thao, J. Alexander Kueng, and Thomas Lane, were indicted by a federal grand jury for violating Floyd's civil rights during the arrest that turned fatal. The federal trial for Thao, Keung, and Lane is set for August. A date for Chauvin's federal trial hasn't been set yet. Thao, Kueng, and Lane are also facing state charges for aiding and abetting Floyd's murder. Their state trial is set for March 2022.
The Talk airs weekdays 2 p.m. ET/1 p.m. PT on CBS and streams on Paramount+.