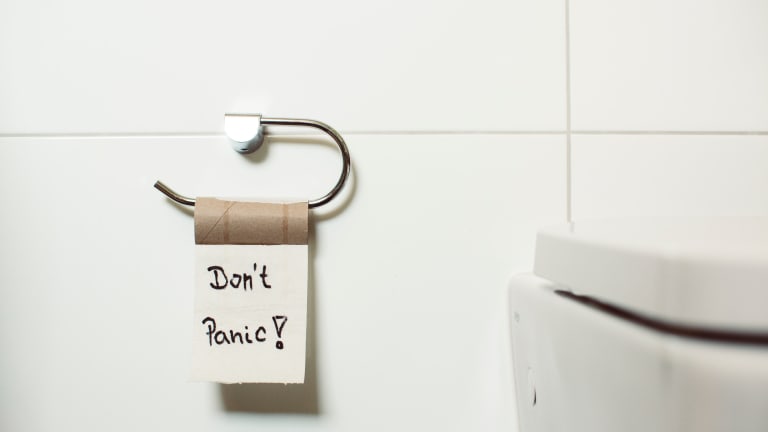 Editor's Pick: Cheeky Bonsai Has Your Urinary Tract Health Covered
Cheeky Bonsai has innovative science-backed and gynecologist-approved products that support a healthy urinary tract before and during a UTI.
Any woman who has had the displeasure of a urinary tract infection (UTI) once can identify the symptoms (pain, burning, and frequent peeing) every time thereafter. But she still has to phone her physician, prove to a gatekeeping nurse or receptionist that she deserves an emergency appointment, go to the doctor's office, sit in the waiting room for an appointment that probably isn't on time, explain all her symptoms to the physician this time, provide a urine sample, and wait for the doctor to receive the test results and call in a prescription for the UTI she already knew she had. And to make matters worse, the treatment usually includes a course of antibiotics that will likely imbalance her vagina's pH and kill its good flora while treating the bad bacteria in her urinary tract. But what if there was a way to promote a healthy urinary tract, test her urine if she suspects she has a UTI, and relieve the pain associated with one? Enter Cheeky Bonsai, a new company founded by Elise Orthwein and Catherine Nguyen that has the mission to demystify women's bodies, destigmatize talking about vaginal and vulva health, and donates 1 percent of all profits to women's health causes and sex education initiatives.
Cheeky Bonsai has an innovative lineup of products that are supported by science and approved by gynecologists, including the brand's urogynecologist Dr. Dr. Emily Von Bargen. The at-home UTI Test Strips ($12) detect leukocytes, or white blood cells, and nitrites that occur when bacteria is in the urine. This is the same test your doctor uses, and if it comes back positive, it's time to hit up your doc for meds, but at least the guessing and some of the waiting is lessened. The UTI Pain Relief tablets ($10) address the pain, burning, and urgency to pee caused by a UTI with the analgesic phenazopyridine hydrochloride.
A urinary tract infection often hits without any kind of warning, so Cheeky Bonsai recommends drinking the UTI Drink Mix ($20) after sex or another kind of workout, when you're dehydrated, or when you've held a full bladder for awhile. This berry and hibiscus-flavored powder goes beyond the benefits of a cranberry supplement and also contains electrolytes, antioxidants, and D-mannose, which is a sugar that is related to glucose and my help prevent bacteria from attaching to the walls of the urinary tract, according to Web MD. Oh, and it's vegan and gluten-free. Although you'll still need a course of antibiotics if you do get a UTI, the Cheeky Bonsai drink mix intends to prevent that from even happening.
Of course, Cheeky Bonsai shouldn't be used in place of a doctor, but at least it eliminates some of the steps to get relief from a urinary tract infection.