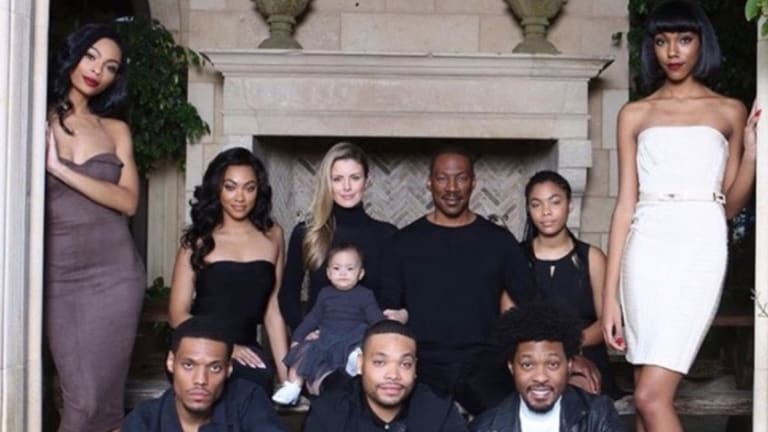 Eddie Murphy Is Expecting His 10th Child
Yet, the actor/comedian still has nothing to do with the daughter he shares with Mel B.
We haven't seen Eddie Murphy star in anything memorable since 2010's Shrek Forever After, but that doesn't mean he hasn't been performing ... in the bedroom. The actor is expecting his 10th child in December.
A rep for Murphy, 57, and girlfriend Paige Butcher, 39, confirmed the couple is expecting their second child together. They began dating more than six years ago and welcomed daughter Izzy in May 2016.
The actor/comedian's oldest child is Eric, 29, whose mom is Paulette McNeely. Next is Bria, 28, whose mom is Nicole Murphy. Then, it's Christian, 27, whose mother is Tamara Hood. After him came Miles, 25; Shayne, 23; Zola, 18; and Bella, 16. In 2007, Spice Girl Mel B gave birth to Eddie's eighth child, Angel Iris, 11. However, Eddie apparently has nothing to do with Angel, according to reports, and she's often absent from family portraits sadly.
Congratulations are in order for Eddie and Paige, but we also hope he can be a positive influence in ALL his children's lives.
​