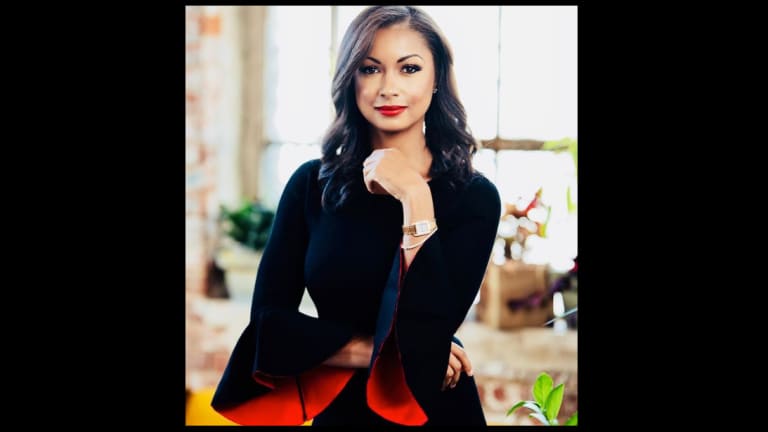 Heard on the Street: Eboni K. Williams Is Taking a Social Media Break
RHONY's first Black cast member Eboni K. Williams has announced that she is taking a social media break as two episodes of the reality show address race.
"I'm on Live, and I'm just coming to you all from a really vulnerable place, so just bear with me. I want to let you know that after tonight's episode I'm not going to be saying goodbye, but I'm going to be saying see you later, by way of social media, for about two weeks."
"I really want to stress that they're really important episodes, y'all. And I want you to lean into them, and I want you to watch them, and I want some of y'all to watch them multiple times."
"This season is different, yeah, for those of you saying it. It's different this season, you're right. We're in a pandemic, we're in the middle of the most dynamic call-to-action around racial reconciliation, certainly among our generation, and we're in the heartbeat of it all in New York City, so we're doing a heavy lift here."
"I will say … what happens tonight and what happens on next week's episode is the foundational bedrock to an ability for me in this group of women to develop a true sisterhood. And if you believe in the authenticity of relationship, and shared humanity, and sisterhood, this is what the f**k we're talking about."
"Some of the people that live on social media and live to make people's life a terror and a horror and they just like to show up as a**h***s and trolls, I'm not here for it. I'm not here for it. I won't be a part of it and I won't unveil myself to it. So I'm going to take a little break, a little beat, work on my prayer, work on my situation spiritually, and I will be back. When I come back in a couple of weeks after next week's episode, I look forward to engaging with y'all as I always have and always welcome debate and conversation and discussion and connection."
— Eboni K. Williams, The Real Housewives of New York City's first Black cast member, explains in an Instagram Live why she has taken a two-week hiatus from social media. Williams went live before the RHONY episode that aired on June 1st. During that episode, she and costar Luann de Lesseps got into a heated and racially sensitive exchange over using expletives, education, and white fragility. Watch Williams's video below: