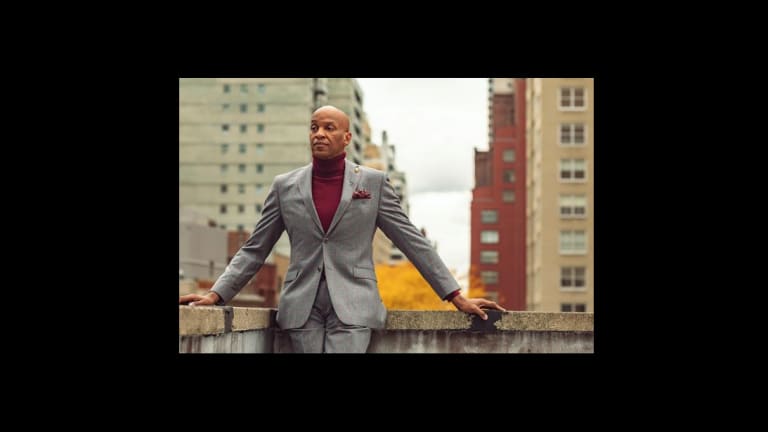 Heard on the Street: Donnie McClurkin Doesn't Think He'll Ever Have a Family
Donnie McClurkin told TV One's Uncensored, "I'll probably be alone for the rest of my life as far as a mate is concerned."
"I didn't know how to have the relationship. I didn't know, really, what a woman wanted. I've messed up more than I've had good. My past relationships are a sprinkling of everything, men and women. I don't know how to do this. And because of that, when things get rough, I go back into my safe place, my music and my ministry.
"I want to lay down next to somebody [who's] going to be with me for the rest of my life, I really do. I miss the fact that I did not have the family unit that I could lay next to my spouse with my baby on my chest and be the quintessential dad that raises up a family that I saw in my dreams and wanted in my heart.
"So, never having a long term relationship and never being married, I chalked that up. I'll probably be alone for the rest of my life as far as a mate is concerned.
"Happiness is something that's relative. I've got joy. Joy is consistent. Happiness is based on what happens. But joy is a constant type of assurance that everything's going to be okay."
— Donnie McClurkin explains why he thinks he'll never have a spouse and family to TV One's Uncensored. In 2002, he said that he "turned" gay as a result of being molested and exposed to pornography as a child, reports MadameNoire. McClurkin then made waves when he revealed he believes he reversed his sexual orientation through prayer and willpower. In 2016, he dated fellow singer Nicole C. Mullen, and many thought they'd end up engaged, but the couple revealed they were only dating. McClurkin's episode of Uncensored will air on TV One on Sunday, April 4, at 10/9c.