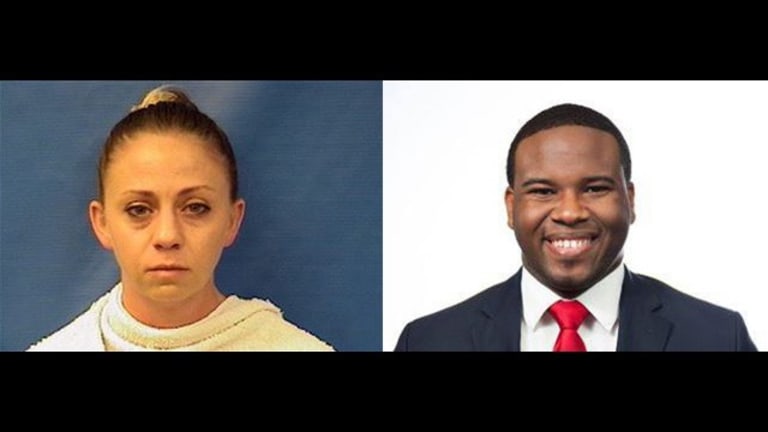 Dallas Police Department Terminates Amber Guyger, Botham Jean's Killer
The termination comes after an internal investigation determined that Amber Guyger engaged in "adverse conduct."
The Dallas Police Department terminated Officer Amber Guyger, who is facing manslaughter charges for fatally shooting 26-year-old Botham Jean in his own apartment, on Monday.
The termination comes after an internal investigation determined that Guyger engaged in "adverse conduct" when she was charged with manslaughter, according to a news release. Dallas Police Chief U. Reneé Hall also made the announcement on Twitter.
Guyger had been placed on administrative leave following the shooting, but many called for her the police department to fire her.
Hall initially said she couldn't fire Guyger until an internal investigation was complete.
Guyger is allowed to appeal the decision under civil service rules, reports DallasNews.com. She could also apply for a job with a neighboring police department, as disgraced cops often do.
The Dallas Police Department's tweet doesn't address Jean's death or shed new light on the investigation. It's still unclear why Guyger opened fire on him or what she may have been doing after working a full shift before returning to her building. However, NBCNews.com reports that Hall said before that Guyger's blood had been drawn to test for alcohol and drugs, and the department is in the process of obtaining a warrant based on the circumstances.