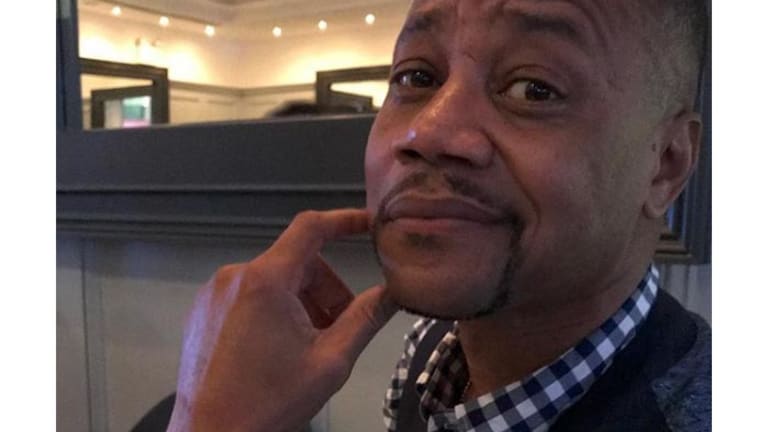 Cuba Gooding Jr. on Sex Abuse Case: 'You Can Never Give Up in Life'
Cuba Gooding Jr. says don't count him out just yet. He has a supportive team and fans, and is working on a new movie.
Courtesy ofExtra
Cuba Gooding Jr. was out in New York City Thursday, days after a court appearance to fight a charge of forcible touching and sexual abuse in the third degree.
Gooding, who was accused of groping a woman in June, attended Elle's annual Women in Music event. He opened up to Extra about his legal issues, saying, he hopes the case will be dismissed. "Obviously … it's like, you know, the craziest situation of my life … but I got a support team around me. I got fans who love me and, you know, God's will be done."
Gooding pleaded not guilty, and will be back in court October 10th. For now, he is staying positive, saying, "All good, everything is all good, moving on, working on a new film now." He added, "Everything is a learning experience … Turned 50 last year and now I am just going on to the second half of my life and continue to do good things."
He's thankful for the fan support. He said, "You can never give up in life. You might have a dark day, but if you give up, you won't have the opportunity to rise again."
Gooding enjoyed supporting Camila Cabello, Billie Eilish, and Lizzo, who all grace the current cover of Elle. Quoting Lizzo, he said, "Why men great till they gotta be great?"