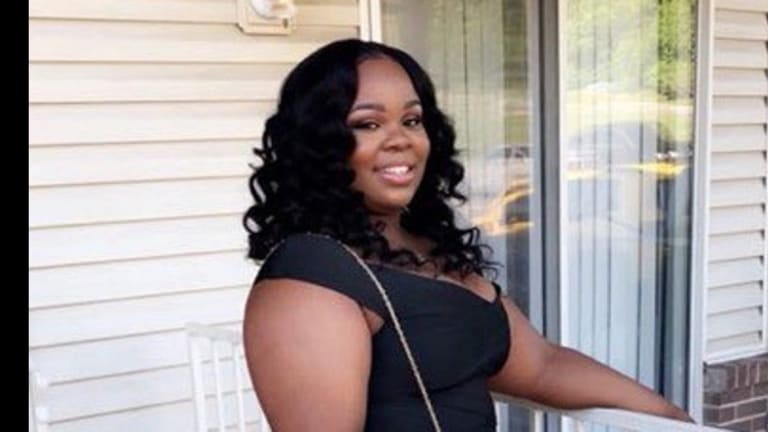 City Council Committee Passes Breonna's Law, Now Moves to Full Council Vote
Ahead of what would've been Taylor's 27th birthday, a Metro Council committee approved regulations on no-knock warrants.
The Louisville Metro Council Public Safety Committee voted yesterday, June 3rd, to approve Breonna's Law, an ordinance that will regulate and provide guidelines for the use of no-knock warrants in the future. Now the ordinance can go before the full Metro Council for a vote.
Louisville Mayor Greg Fischer suspended no-knock warrants after Metro Police raided Breonna Taylor's home early in the morning on March 13th without warning or identifying themselves as police, terrifying the 26-year-old EMT and her boyfriend Kenneth Walker. During the chaos, Walker fired his permitted weapon, and police shot and killed Taylor. Initially, police charged Walker with first-degree assault and attempted murder of a police officer because he shot an officer in the leg. The district attorney later dropped the charges against Walker.
There isn't any body camera footage of the raid. In addition, the suspect in the drug case police were trying to apprehend had been arrested at his home hours before police botched the raid on Taylor's apartment.
If Breonna's Law is approved, police will be required to wear body cameras while executing all no-knock warrants. In addition, no-knock warrants will only be issued for cases involving murder, hostages, kidnapping, terrorism, and human or sexual trafficking.
LMPD superiors placed Sgt. John Mattingly, the officer shot during the incident, and detectives Myles Cosgrove and Brett Hankison on administrative reassignment after the March 13th raid. They will remain on reassignment until the LMPD Public Integrity Unit completes its investigation. The Public Integrity Unit's will be handed over to U.S. Attorney Russell Coleman's office and FBI agents in Kentucky, reports WDRB.com.
Taylor's family and supporters, as well as demonstrators across the nation, have called for Mattingly, Cosgrove, and Hankison to be arrested.
Attorney Ben Crump has filed a wrongful death lawsuit against the officers on behalf of Taylor's family.
A representative for the American Civil Liberties Union, which is advocating for Louisville to ban no-knock warrants entirely, spoke before the Metro Council Public Safety Committee Wednesday.
"That one particular tool has put tremendous harm, not only in this community in Louisville, not only on Breonna Taylor and on her family, but that one incident has rocked the nation and it is time for us in Louisville to take a stand and start moving toward healing and rectifying that situation," said Keturah Herron, a policy analyst with ACLU of Kentucky, reports WLKY.com.
Now, the full Metro Council can vote on Breonna's Law. Taylor's 27th birthday would have been tomorrow, June 5th.