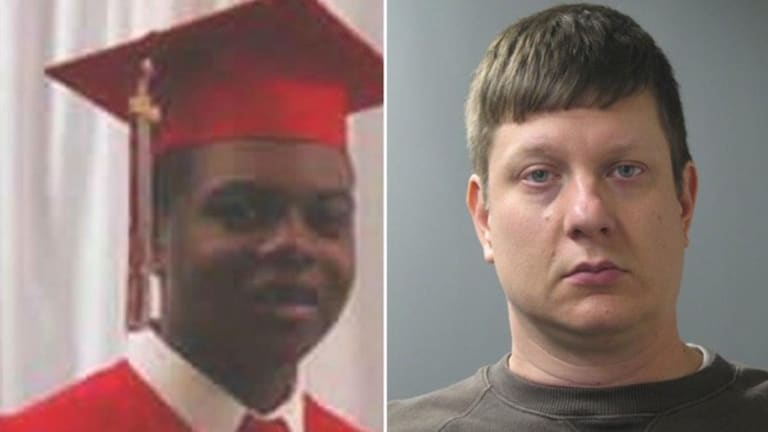 Chicago Jury Finds Officer Jason Van Dyke Guilty of Murdering Laquan McDonald
Officer Jason Van Dyke was convicted of second-degree murder in the 2014 shooting of Laquan McDonald.
A Cook County jury has convicted Chicago police Officer Jason Van Dyke of second-degree murder in the shooting of 17-year-old Laquan McDonald in 2014.
The jury also convicted Van Dyke of 16 counts of aggravated battery, reports the Chicago Tribune. That's one count for every bullet Van Dyke fired at McDonald.
Van Dyke was acquitted of one count — official misconduct.
The eight-woman, four-man jury deliberated for seven and a half hours over the course of two days before reaching the verdict just before 2 p.m. today.
Minutes later, Judge Vincent Gaughan ordered court officers to take Van Dyke into custody.
Van Dyke is the first Chicago police officer to be charged with first-degree murder since 1980, reports CNN.