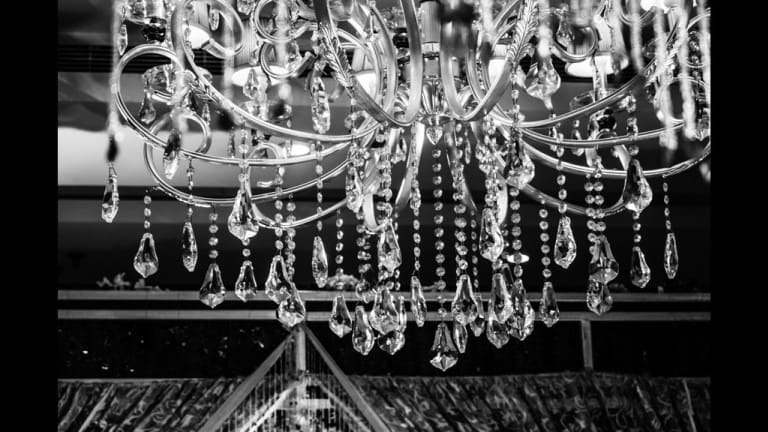 British Woman Learns Her Attraction to a Chandelier Isn't a Sexual Orientation
An "objectum sexual" says a British newspaper violated the press code of conduct by mocking her sexual orientation.
Despite her claims to the contrary, a British woman recently learned that her attraction to a light fixture is not considered a protected sexual orientation, reports The Guardian.
A 30-something-year-old woman named Amanda Liberty, from Leeds in England, claims to be in a long-term relationship with a 92-year-old German chandelier she purchased from eBay and named Lumiere.
Now if that bit of information made you snicker, you're not alone. The Sun reportedly included Liberty in an end-of-year article that nominated her for a "Dagenham Award (Two Stops Past Barking)" prize for her sexual attraction to Lumiere, reports The Guardian.
Liberty complained about the article that mocked her for the relationship with the intricate lamp, arguing that the Sun violated press regulator Ipso's code of conduct that prevents publishers from using prejudicial or pejorative language when referencing an individual's sexuality.
Liberty identifies as an "objectum sexual," one who is attracted to objects. She previously carried a torch for the Statue of Liberty, claiming to be in a long-term public relationship with the New York landmark and changed her last name as a result. She has also discussed her attraction to other chandeliers and objects with the media in the past.
The Sun said that it believes Liberty's attraction to Lumiere is real, however the press regulation code of conduct referring to sexual orientation protects "people who were attracted to people of the same sex, the opposite sex, or both. Since Liberty was not legally able to marry the chandelier, it would not be legally discriminatory to prevent such a marriage," reports The Guardian. The complaints panel at Ipso agreed with the newspaper, while acknowledging that the article was "offensive and upsetting" to Liberty.