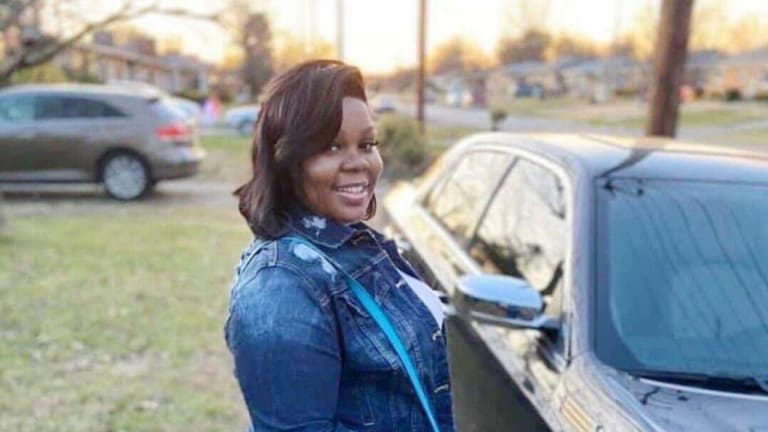 Breonna Taylor's Family and Louisville Reach Settlement in Wrongful Death Suit
The three Louisville Metro Police officers still haven't been charged in the death of 26-year-old Breonna Taylor.
Six months after Louisville Metro Police killed Breonna Taylor in her home on March 13th, the city of Louisville has agreed to pay her family $12 million and institute reforms that the family hopes will prevent another police-involved shooting death like the one Taylor suffered.
Taylor's family and their attorneys, Ben Crump and Lonita Baker, made the announcement about the settlement today in a joint press conference with Louisville Mayor Greg Fischer, reports CNN. Although Fischer said the city is not admitting wrongdoing in the agreement, the settlement does include provisions that may prevent another similar police-involved shooting.
As part of the settlement, Louisville is expected to create a housing credit program as an initiative to convince police officers to live in the communities they serve. In addition, commanders will be required to review and approve search warrants before seeking a judge's approval, and the police will have to use social workers as support on certain police raids and situations.
After Taylor's death sparked outrage and protests against anti-Black racism and police violence, in conjunction with the larger Black Lives Matter movement, across the U.S. and the world, the Louisville Metro Council unanimously passed Breonna's Law, which regulates how no-knock warrants are used and mandates that officers are equipped with working body cameras while executing a search warrant.
"Justice for Breonna means that we will continue to save lives in her honor," said Tamika Palmer, Taylor's mother, reports CNN. "No amount of money accomplishes that, but the police reform measures that we were able to get passed as a part of this settlement mean so much more to my family, our community, and to Breonna's legacy."
The three Louisville Metro Police officers who broke into Taylor's apartment during a botched raid — John Mattingly, Myles Cosgrove, and Brett Hankison — still haven't been charged with a crime. Kentucky Attorney General Daniel Cameron and the FBI are conducting investigations into the fatal incident.
"It's time to move forward with the criminal charges, because she deserves that and much more," Palmer said. "Her beautiful spirit and personality is working through all of us on the ground, so please continue to say her name: Breonna Taylor."