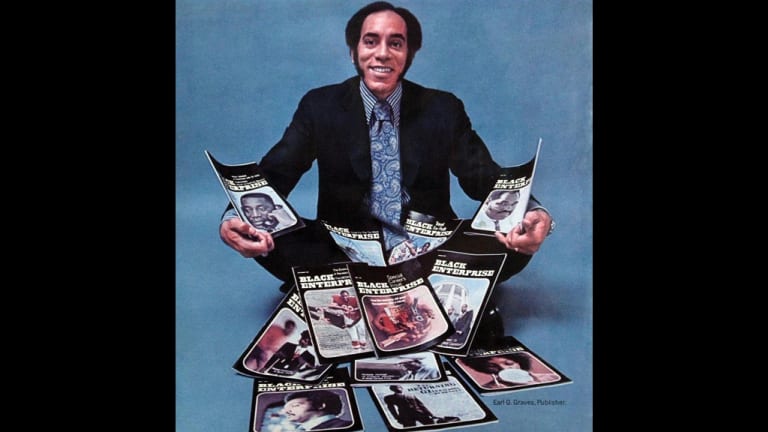 'Black Enterprise' Founder and Businessman Earl Graves Sr. Died
"I loved and admired this giant of a man, and am blessed to be his namesake," Earl Graves Jr. said in a tweet.
Earl G. Graves Sr., founder of Black Enterprise and former Pepsi Cola CEO, died Monday at the age of 85.
His son and current Black Enterprise CEO, Earl "Butch" Graves Jr., confirmed the death on Twitter and revealed that his father had a "long battle with Alzheimer's."
Graves launched Black Enterprise in 1970 to show Black people and entrepreneurs "how to thrive professionally, economically and as proactive, empowered citizens," he wrote in his 1997 book How to Succeed in Business Without Being White. The magazine continues to cover Black businesses and teach business strategies to its four million readers, as of 2019, reports CNN.
Graves created a media empire, founding Earl G. Graves, Ltd., the parent company of Earl G. Graves Publishing Company, which produces Black Enterprise. Graves remained chairman of the company, while Graves Jr. took on the role of CEO in 2006.
Black Enterprise also shared the news of Graves's death on Twitter.