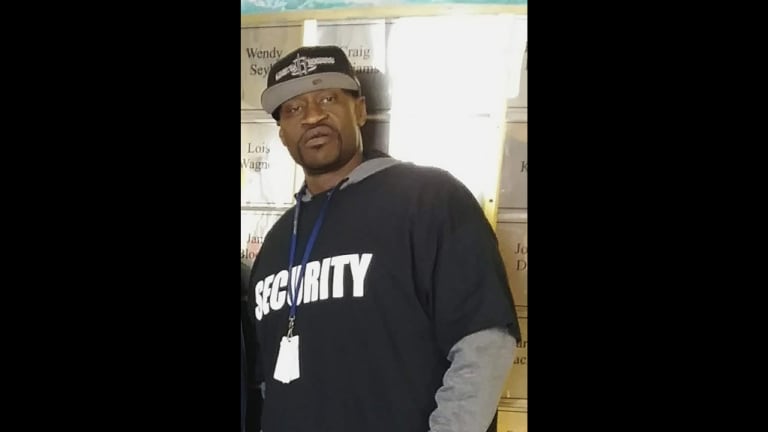 Autopsy Concludes George Floyd's Death Was 'Homicide Caused by Asphyxia'
Family and supporters will honor George Floyd with two memorials knowing an autopsy concluded his death was a homicide.
Forensic pathologists have released their findings from an independent autopsy of George Floyd at the request of the Minneapolis man's family. They have concluded that Floyd's death was "homicide caused by asphyxia due to neck and back compression that led to a lack of blood flow to the brain."
Dr. Michael Baden, former New York City chief medical examiner who performed the autopsy of Eric Garner, and Dr. Allecia Wilson conducted the autopsy and concluded that Floyd died at the scene, reports HuffPost, where Derek Chauvin knelt on his neck for nearly nine minutes. Initial reports stated that Floyd died at the hospital.
The pathologists found that the weight of the officers — Chauvin, J. Alexander Kueng, and Thomas K. Lane — on Floyd's neck and back, along with being handcuffed and his position on the ground impaired proper function of his diaphragm, causing his death. In the now-viral video of Floyd's last minutes, he can be heard telling the officers handling him that he couldn't breathe.
"What we found is consistent with what people saw," Baden said in an emailed release, obtained by HuffPost. "There is no other health issue that could cause or contribute to the death. Police have this false impression that if you can talk, you can breathe. That's not true."
Initially, the Hennepin County Medical Examiner's Office said "no physical findings" supported "a diagnosis of traumatic asphyxia or strangulation" in a criminal complaint against Chauvin, who was arrested May 29th and charged with third-degree murder and manslaughter. The county's full reports concludes the same as the independent report.
According to HuffPost, "the county's report ruled Floyd's death a homicide attributed to 'cardiopulmonary arrest complicating law enforcement subdual, restraint, and neck compression'."
The Minneapolis police were responding to a call that someone tried to pass counterfeit money.
Outrage over Floyd's death and the refusal to also arrest Kueng, Lane, and Tuo Thao, a fourth officer who focused on bystanders while the other three officers handled Floyd, sparked a wave of peaceful and violent protests across the nation.
A memorial service will be held for Floyd on Thurday, June 4th, in Minneapolis at the Frank J. Lindquist Sanctuary at North Central University from 1 to 3 p.m., reports CNN. On Monday, June 7th, a public memorial will occur at The Fountain of Praise Church (13950 Hillcroft Ave.) in Houston from noon to 6 p.m.