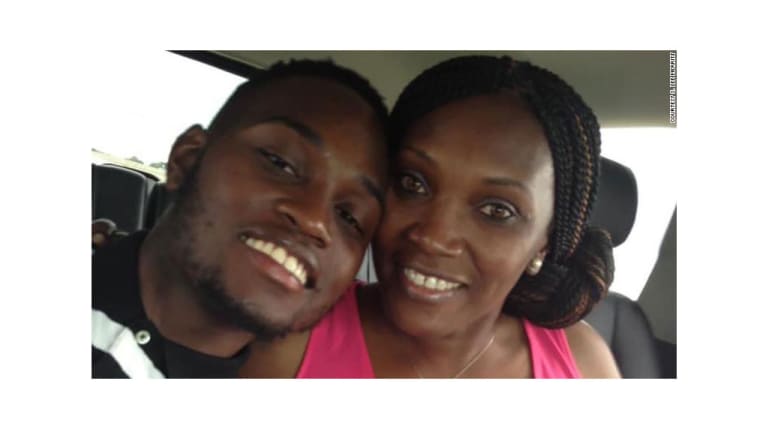 Authorities Arrest Father/Son Suspects in Ahmaud Arbery Shooting
The GBI is also determining whether to arrest a third man, the one who recorded the video of the shooting.
UPDATE: A judge denied bond for Gregory and Travis McMichael Friday, May 8th, in Glynn County, GA, reports WTOC.com.
Georgia authorities arrested Gregory and Travis McMichael -- the father and son suspected of hunting down and fatally shooting Ahmaud Arbery while he jogged in Brunswick -- on Thursday evening. The director of the Georgia Bureau of Investigation said Friday that the agency will continue to investigate the killing of Arbery, including the man who recorded the February 23rd incident in a video.
The GBI said Thursday that the McMichaels were charged withmurder and aggravated assault. They're now in the custody of the Glynn County Jail, but it's not known when they'll appear in court. The arrests come two days after the GBI announced it would aid in the investigation at Atlantic Judicial Circuit District Attorney Tom Durden's request.
The deadly confrontation was captured in a 36-second video that went viral when it surfaced online Tuesday.
Director Vic Reynolds announced during a press conference today, May 8th, that the GBI would investigate whether to also charge the man who filmed the video of the incident. Arbery family attorney S. Lee Merritt and other supporters have labeled William "Roddie" Bryan an accomplice of Gregory and Travis McMichael.
Today, on what would've been Arbery's 26th birthday, supporters across the nation participated in a virtual demonstration in which they ran or walked to demand justice for Arbery and posted on their social media using the hashtags #RunWithMaud or #IRunWithMaud.