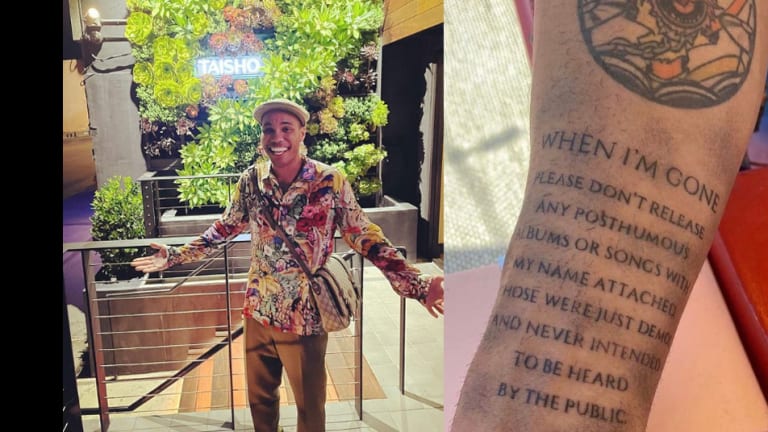 Heard on the Street: Anderson .Paak Closes Door on Posthumous Album Possibility
Anderson .Paak found a permanent way to make sure no one forgets his opinion of posthumous music releases.
"When I'm gone, please don't release any posthumous albums or songs with my name attached. Those were just demos and never intended to be heard by the public."
— Anderson .Paak closed the door on his music being released posthumously with new ink on his arm that reminds people he had no intention to publish any unreleased music, as it would likely be demos. A photo of his arm surfaced on Instagram recently, reports the New York Post. The "Leave the Door Open" singer and one-half of the musical duo Silk Sonic with Bruno Mars is only 35, so hopefully he'll have decades to release all the music he wants before his passing. Paak is working on new music with Dr. Dre and others for his next solo album. Aaliyah, Prince, Selena, Pop Smoke, Mac Miller, and Juice Wrld have all had posthumous albums released after their deaths. It can be a lucrative endeavor and can boost an artist's popularity, but those who knew and loved the artist aren't always involved in the project.
What is your opinion of posthumous music releases?