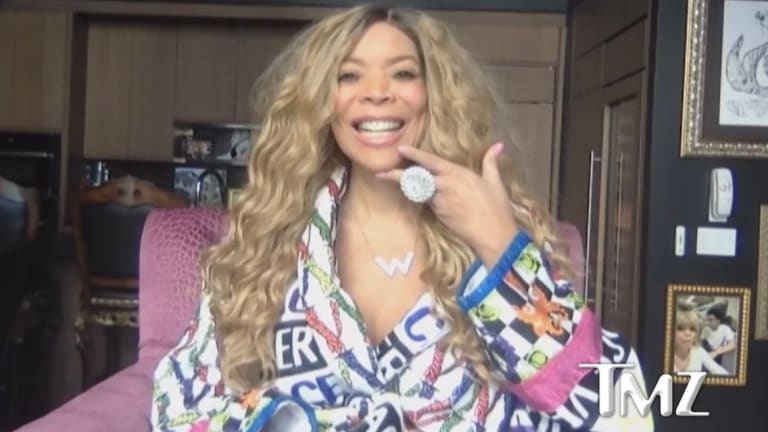 An Update on Wendy Williams From Her Own Mouth
Will Wendy Williams return to TV? Is her talk show done for good? What's she doing next? The media veteran lets the world know.
Wendy Williams appeared on Tuesday's TMZ Live to provide an update on her health, whether she'll make a return to TV, and what's next for her.
The short answer is Wendy no longer wants to be on TV, unless she can have a guest co-host role on The View because she loves Whoopi Goldberg and "those girls." In fact, she said she's "100 percent retired from The Wendy Williams Show." 
Instead, Wendy is working on a podcast that will be executive produced by her manager Will Selby, according to TMZ. Wendy says she chose to go this route because a podcast requires less time and money, so she'll have the freedom to travel to "the France" and other European destinations. "When you're famous, podcasts will make more money for me, being famous, than doing The Wendy Williams Show."
Although the project is still in development, Wendy has reportedly spoken with Snoop Dogg, Fat Joe, the Kardashians, and one of the Trumps about being a guest on the podcast.
Wendy also updated TMZ Live about her health, saying she can only feel "maybe 5 percent of my feet," as a result of lymphedema, a condition that is caused by the build-up of fluid in soft body tissues when the lymph system is damaged or blocked. The media veteran held up her left foot to show the effects of her malady, but also explained that she isn't letting her health slow her down. (Watch the interview below.)
One this is for sure, there are tens of thousands, if not millions, of people who just want to hear Wendy's perspective on pop culture whether that's via a TV show or podcast.