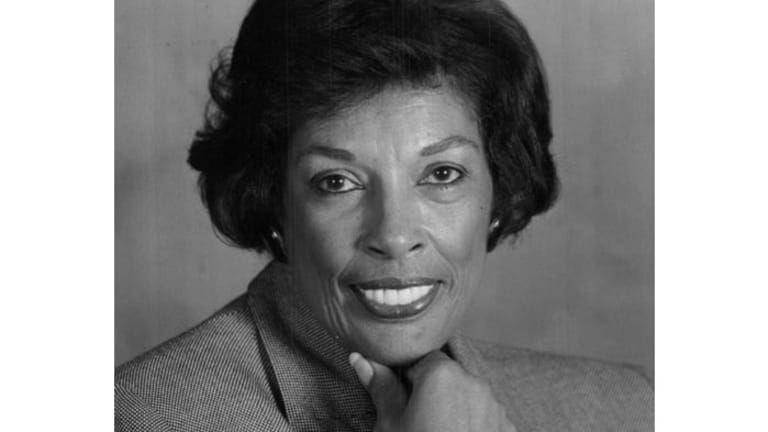 Afro Sheen Entrepreneur Joan Johnson Has Died
Joan Johnson was a pioneer in Black hair care, bringing Afro Sheen, Ultra Sheen, and more to the masses.
Joan Johnson, 89, of Johnson Products, one of the largest Black-owned companies in America, died Friday, Sept. 6th in Chicago after a long illness.
Johnson helped create the pioneering Black hair care brand Johnson Products Company in 1954 with her husband George Johnson. They grew the company from a $250 investment to a multi-million dollar business that would become the first Black-owned company to be traded on the American Stock Exchange, today's NYSE American, reports CNN.
Johnson Products made the iconic Afro Sheen and Ultra Sheen that can still be found in homes today.
"I can't remember any other product that was really synonymous with the African American community," said publicist Dori Wilson, who counts Joan and George Johnson as role models, to CNN.
In addition to growing their company, the Johnsons also kept an eye on their community. In the early 1970s, Johnson Products was a sponsor for the pioneering dance and music show Soul Train in Chicago.
Joan Johnson was also a trustee at Spelman College, and her family says they will continue her dedication to the Black women's institution with a scholarship in her name.
And if you've ever checked out the Congressional Black Caucus Fashion Show, you have Joan Johnson to thank for organizing it.
Eric G. Johnson told CNN that his mother was a true matriarch. "When I think about pioneers, the real pioneers are the people who are able to make a path where none exists," said Eric G. Johnson of his mother to CNN. "Johnson Products in many ways was that company. She and my father had no provided path. They created a path where there was none."