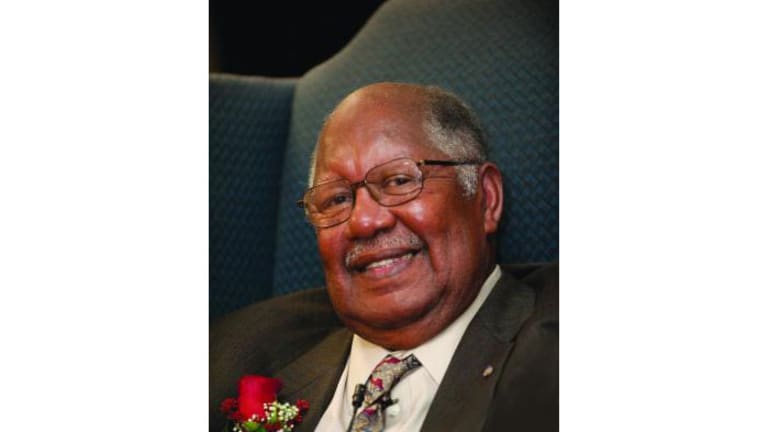 Acclaimed Author Ernest Gaines Dies at 86
Ernest Gaines has been celebrated for writing A Lesson Before Dying and The Autobiography of Miss Jane Pittman.
Acclaimed author Ernest Gaines died of natural causes Tuesday, Nov. 5th, at his home near New Roads, Louisiana. The 86-year-old was known for drawing inspiration for his writing from his rural and impoverished upbringing in the rural South.
Gaines was born in 1933 and raised on Pointe Coupee Parish plantation in Louisiana that he and his family worked as sharecroppers. Strict segregation laws during the Jim Crow Era barred Gaines's access to libraries. His parish also didn't have a high school for Black students, and Gaines had to move to California to continue his education. He developed a love for writing when he was a child and would write letters for illiterate people to send their families, reports The Advocate. Gaines would go on to enlist in the Army. He attended San Francisco State University and enrolled in Stanford University's creative writing graduate program. After returning to his home state, Gaines bought land and took a job as a writer-in-residence at the University of Louisiana in 1981. He retired from the university in 2004, and helped the institution establish the Ernest J. Gaines Center.
Gaines penned eight novels and several short stories during his career. He was nominated for a Pulitzer Prize for his novel A Lesson Before Dying, which explores the themes of racism and racial injustice after a Black man is unjustly executed for murder in Pre-Civil Rights Louisiana. According to The Advocate, A Lesson Before Dying is a favorite choice for One Book One City, "a nationwide reading initiative that encourages everyone in a city to read the same book." Oprah Winfrey also featured the novel in her book club. (This writer also designed costumes for a play adaptation of the novel when she attended Lehman College in the Bronx.) In addition, his 1971 novel, The Autobiography of Miss Jane Pittman, was adapted for a TV film starring Cicely Tyson.
New Roads plans to honor Gaines following his funeral service, which is still being planned.