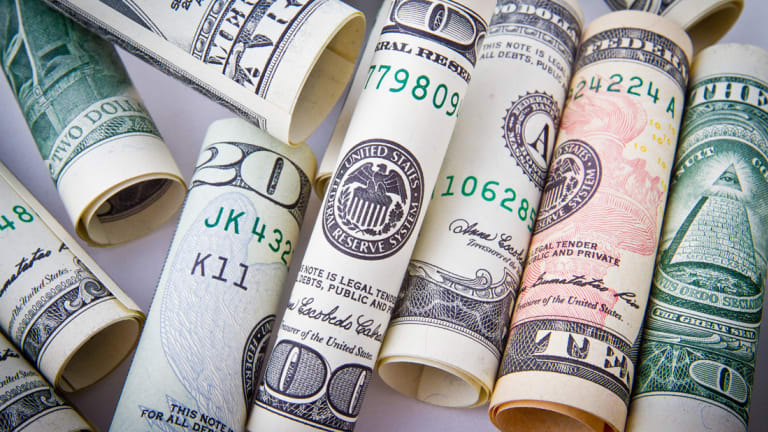 3 Fun Ways to Gain Financial Literacy That Aren't Instagram
Gaining financial literacy is no longer a boring task now that these unique and exciting money talk entities exist.
Financial literacy should be taught in school and should be an ongoing conversation in every family, but unfortunately, it's not. Since gaining financial stability can be a daunting task, many of today's experts — and we're not talking about those self-proclaimed cryptocurrency traders who are following you on Instagram — have found unique and exciting ways to educate you on the importance of being smarter with your dollars. From podcasts, to an animated series, to an initiative aimed at teens, here are three fun ways to gain financial literacy, learn how to save, change your mindset to get out of debt, and most importantly, how to make your money work for you.
Complex recently took a step towards making its audience more financially literate with the animated video series, Complex Money Talk, which is part of the outlet's Get Money initiative. Each of the four episodes highlights practical aspects of financial literacy from relatable experts. The titles of the videos, alone, will let you know that the content is engaging:
"How to Build Wealth: Securing the Bag with the Budgetnista" (above video)
"Top Side Hustles with Earn Your Leisure hosts' Rashad Bilal and Troy Millings" (soon-to-be-released)
You're sure to get an earful of secrets, first-hand experiences, and information on debt and credit, as well as, ways to stay afloat in the financial litera(sea) with "Mind Body Wealth with Lauren Simmons," a weekly Spotify podcast. Host Simmons made history at age 22 when she became the youngest and only full-time female equity trader on Wall Street for Rosenblatt Securities. She is also only the second Black woman to hold the prestigious title of "Wolfette of Wall Street," so you can rest assured that she knows how to navigate the nuances of our personal relationship with money, but she also brings on guests to drive home the lessons.
Lastly, let's bring the youth on our financial literacy journey with Charles Schwab's "Moneywise America." This program is geared towards teens across the US, with a focus on under-resourced schools and communities. Schwab started this program to help teens make better money decisions and educate them on the importance of budgeting, saving, and paying for bills and services.