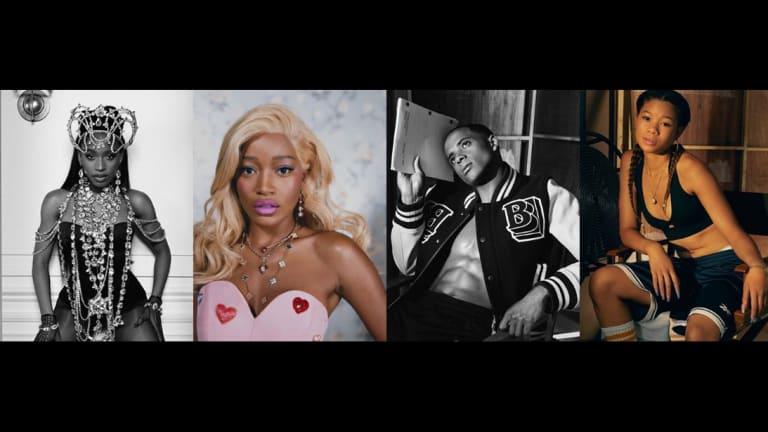 Young Hollywood Morphs Into Y2K-Era Film Characters for 'Vanity Fair'
Normani, KeKe Palmer, Cordell Broadus, and Storm Reid channeled iconic characters from films from the turn of the century for Vanity Fair's "Future Nostalgia."
For the September issue, the editors of Vanity Fair had the ingenious idea to transform rising Hollywood stars, including Normani, KeKe Palmer, Cordell Broadus, and Storm Reid, into characters from the Y2K-era's classic films.
Vanity Fair says the Y2K-era was a "thrilling time to be a film fan" because "movie buffs consider 1999 to be one of the greatest single years of cinema ever." Films like The Matrix and The Blair Witch Project changed the industry of filmmaking, asserts Vanity Fair chief critic Richard Lawson, and spawned sequels and franchises that are still favored and viewed two decades later. Although today's young Hollywood were just children at the turn of the century, these films have become their classics, thanks to their elders, their own curiosity and love of the art, and the recommendation algorithms of streaming services, according to Lawson. The idea for the photo shoot was born from vintage-era hair and makeup tests because many film characters, like Elle Woods and Satine, are just as memorable for their wardrobe as their lines and how they push the plot. Normani, Broadus, Reid, and Palmer, respectively, brought "new life [to] the diamond-draped lavishness of Moulin Rouge!, the jockish sex appeal of Love & Basketball, [and] the defiant pink of Elle Woods" of Legally Blonde.
Watch them reenact memorable scenes from the films, including Elle Woods explaining the "bend and snap," in the video below.
Arianne Phillips styled the rising stars for the "Future Nostalgia" photo shoot that was captured by Emma Summerton.
The Vanity Fair September issue hits newsstands on Aug. 10th. It'll be a keeper for this photo shoot and Sean "Diddy" Combs's profile alone.