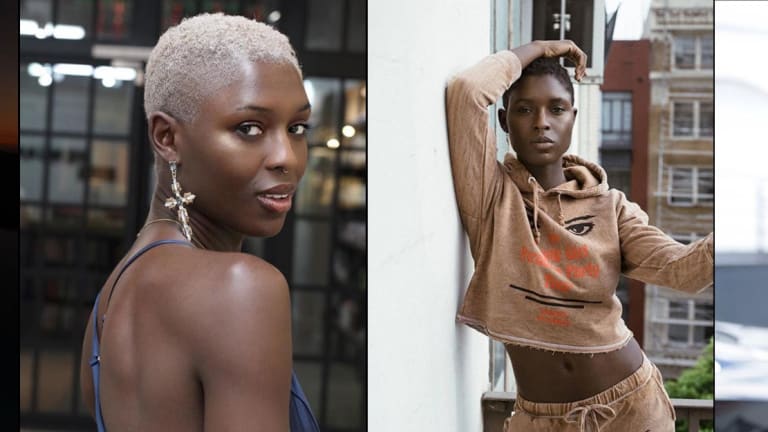 Who Is Jodie Turner-Smith?
Jodie Turner-Smith is about to become a household name once Queen & Slim is released. Let's get to know her better.
It was announced last week that Dawson's Creek star Joshua Jackson is marrying actress and model Jodie Turner-Smith. The news came as a bit of a shock, Jackson was previously linked to actress Diane Kruger for a decade, before they split in 2016, and has been on the record stating that he isn't the biggest proponent of marriage. In a 2014 interview, he said "it's hard for me to take marriage at face value as the thing that shows you've grown up and are committed to another person."
Jackson and Turner-Smith were first spotted together in late 2018. The Nightflyers actress has flown somewhat under the radar for the majority of her career, but is on track to have a big year with the release of her new movie Queen & Slim this Thanksgiving and her impending nuptials. Here's the lowdown on the enigmatic up-and-coming star.
How'd she got her start in the industry
In an interview with Models.com, she stated that she was backstage at a N.E.R.D. concert when a mutual friend introduced her to Pharrell Williams. After a discussion about her passion for writing, he implored her to step in front of the camera and called a friend of his in the industry. A month later – with a new confidence – she moved to LA, got a manager, and booked her first modeling gig for a Levi's campaign.
Big Break
Her television debut was June 16, 2013 when she appeared on season six of HBO's True Blood. She starred in four episodes that season.
Bookworm
She is an avid bookworm who enjoys reading and writing in her spare time.
Must Love Dogs
Turner-Smith is a dog lover to her core, with the object of her affinity being her dogs Tuesday and Brother. She also has a deep suspicion of cats.
Virgo
Turner-Smith is a Virgo, born in September, which explains how ambitious she is.
Black Lives Matter
She is an avid supporter and advocate of the Black Lives Matter movement, and is never shy about speaking out regarding social injustices on her various social media platforms.
Sexual Healing
Turner-Smith was set to play one of her idols, Grace Jones, in the stalled Marvin Gaye biopic Sexual Healing.
Calm Morning Strolls
Turner-Smith enjoys hiking and, like most of us, she loves watching the sunrise.
Queen & Slim
Her upcoming movie Queen & Slim – written by Lena Waithe and directed by Melina Matsoukas – is her first feature film in a leading role. She will be staring along side Academy Award-nominee Daniel Kaluuya (Get Out).
Wiggin' Out
Though she enjoys how liberated she has felt since cutting off her hair in college, Turner-Smith has a variety of wigs that she wears for the thrill of "sometimes being somebody else." Her favorite is an Afro wig that she says is reminiscent of Diana Ross.
Head Wrap Queen
Along with her collection of wigs, Turner-Smith also owns a wide array of different, attention-grabbing headwraps.
Tanning Specialist
Smith loves to tan, and even has her own personal protection regimen to keep her from getting sun damage – shea butter and coconut oil. She doesn't like traditional sun cream because of the chemicals and how they make her look like a "Jamaican Geisha."
Kinky Boots
Jodie Turner-Smith also considers herself to be kinky, and as one of her Instagram followers I can tell you there ain't nothing wrong with that.