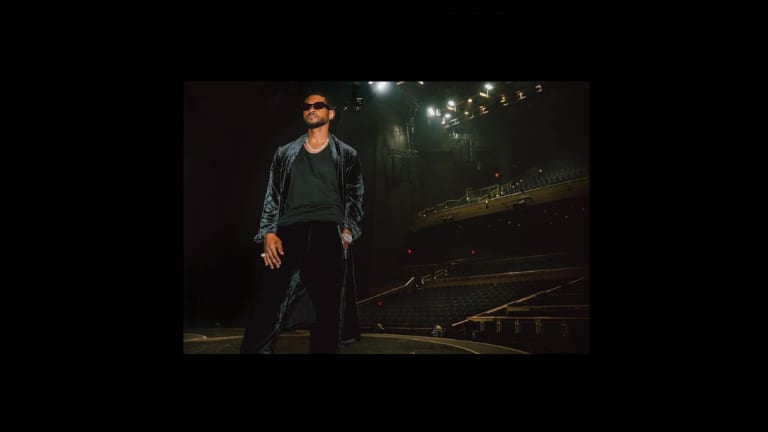 Heard on the Street: What to Expect From Usher's 'My Way' Vegas Residency
Usher says his recently-opened Las Vegas residency is "all about giving the ladies what they want" with entertaining doses of theatrics and rollerskating.
"It's all about giving the ladies what they want to see, you know? It's about giving Vegas something they may not have experienced before ... It's a bit theatrical ... So many things throughout my career — Broadway, acting, skating, hit records, dancing — I try to put all of those things into my show. I've played arenas and stadiums, but to be here at Dolby Live theater and give them this intimate view of my music and also to share with them the things that I am passionate about and the places that I've gone … whether it's the heat of the strip club or the intimacy of the moments that's nice and slow… It's all of that into one."

"(Skating is) something that I have always loved and is authentically Atlanta culture … You listen to 'Good Love.' We shot it in Atlanta at Cascade, where I am at either on Sundays or Wednesdays when I am in Atlanta. It's the culture. It's the culture that I have always loved."

"As a kid being introduced by Ben Vereen to Gene Kelly, he showed me these moments where he would skate and sing and dance and perform. It was this classical example of being a triple threat. I've always tried to weave that into my music — and I finally got a chance to do that."
– Usher reveals to Extra what fans can expect from his "My Way: The Las Vegas Residency" at the Dolby Live at Park MGM and explains how triple threats Gene Kelly and Ben Vereen still inspire him. The eight-time Grammy Award-winner whose Tiny Desk Concert recently went viral launched this Vegas residency on Saturday, July 16, 2022. Usher's first Las Vegas residency opened on July 16, 2021 and was extremely successful. It was designed specifically for the stage at The Colosseum at Caesar's Palace. With the "My Way" residency, the father of four is incorporating his hobby of skating into the performances that are sure to sell out, if they haven't already.